---
Loss of Fugitive Guest Stars
Michael Constantine (The Judgment Part 1) 31 Aug 2021
Ed Asner (Run the Man Down + 2 more) 29 August 2012
Mark Richman (Ballard for a Ghost, The Last Oasis) 14 Jan 2021
Jacqueline Scott 23 Jul 2020 Los Angeles, CA
Jacqueline Scott appeared in 5 Fugitive episodes: Home is the Hunted, Trial by Fire, Running Scared, The Judgment, parts 1 and 2
Shirley Knight (Echo of a Nightmare + 2 others) 22 Apr 2020 Deer Isle, Maine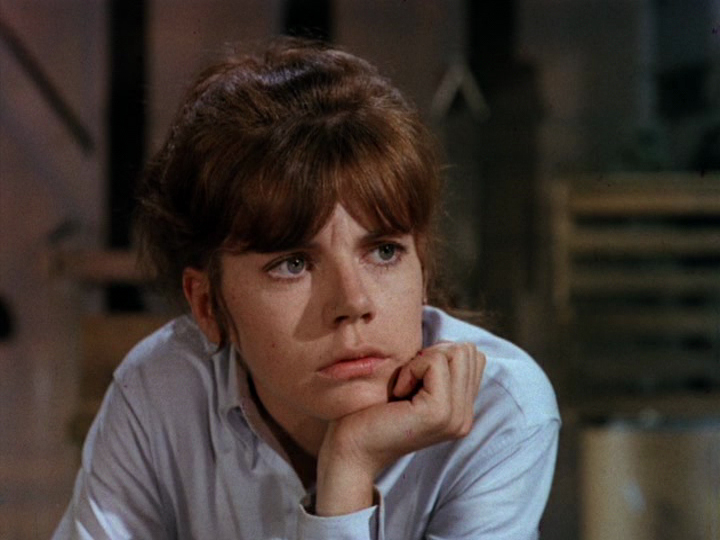 June Harding (Ten Thousand Pieces of Silver ) 22 Mar 2019 Los Angeles, California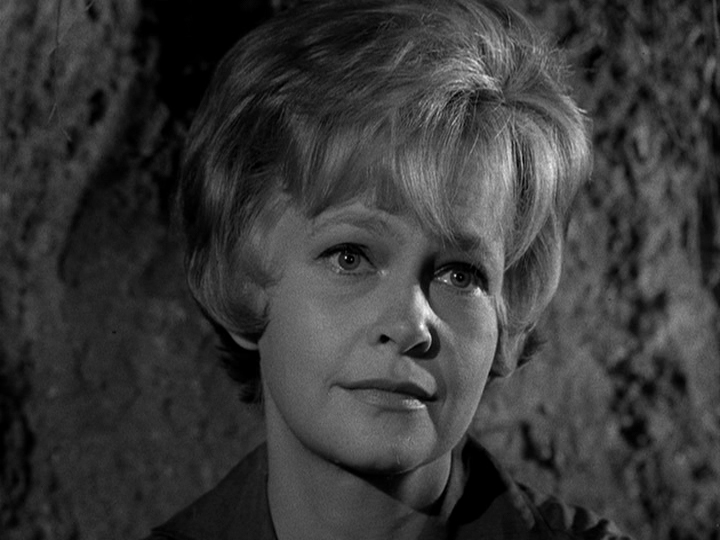 Georgann Johnson (When the Wind Blows, Run the Man Down) 4 June 2018 Los Angeles, California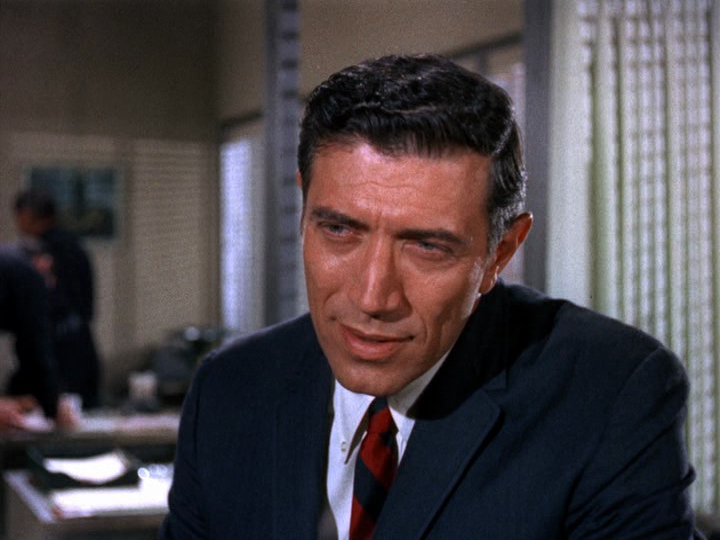 Joseph Campanella (The Judgment + 3 others) 16 May 2018 Sherman Oaks, California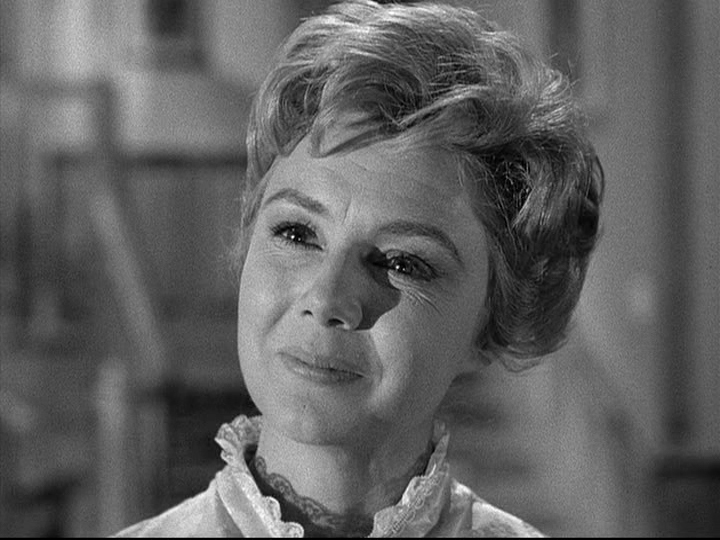 Peggy McCay (The Garden House) 7 Oct 2018, Los Angeles, CA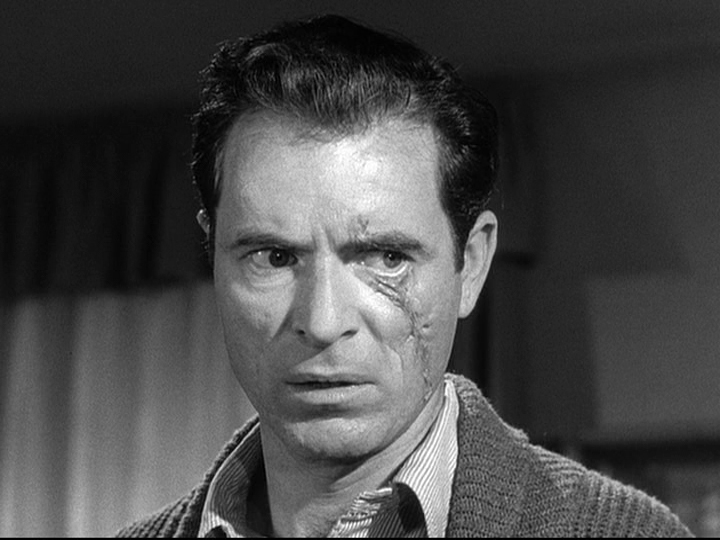 Tim O'Conner (Tap for a Dead War, The Cage, Ticket to Alaska) 5 Apr 2018, Nevada City, CA
Louise Lathem (The Judgment Part 2) 12 Feb 2018 Santa Barbara, California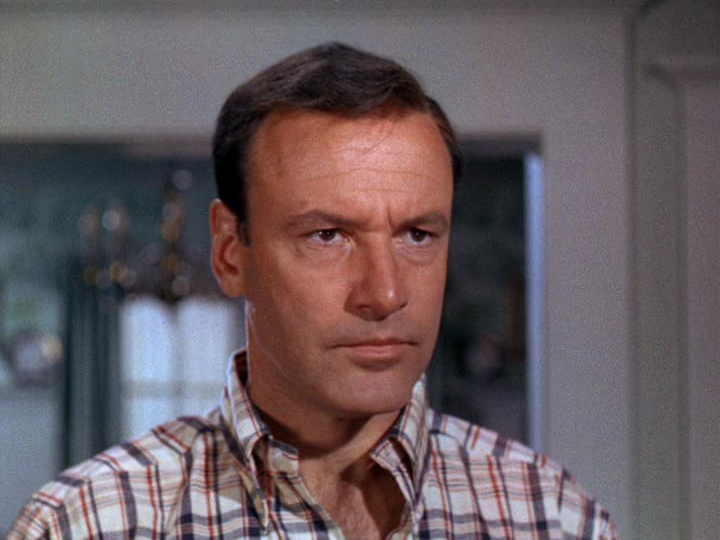 Richard Anderson (The Judgment, The Iron Maiden, Three Cheers for Little Boy Blue) 31 Aug 2017, Beverly Hills, CA
Rance Howard (Smoke Screen) 25 November 2017, Los Angeles, CA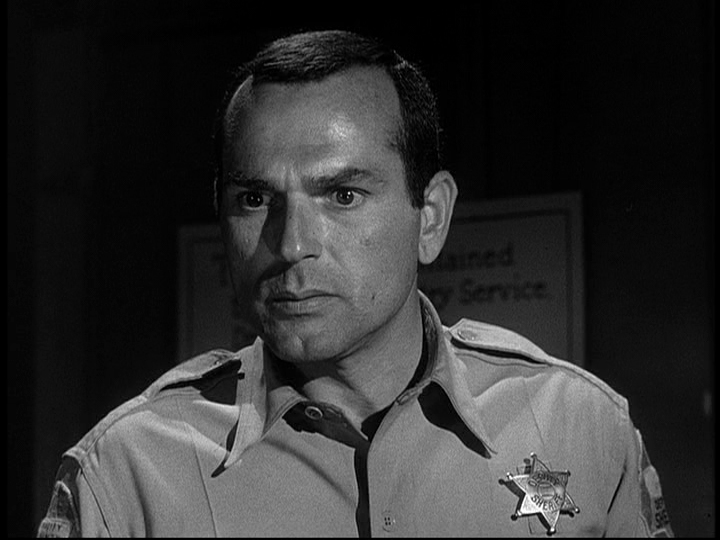 Don Gordon (Tug of War) 24 April 2017, Los Angeles, California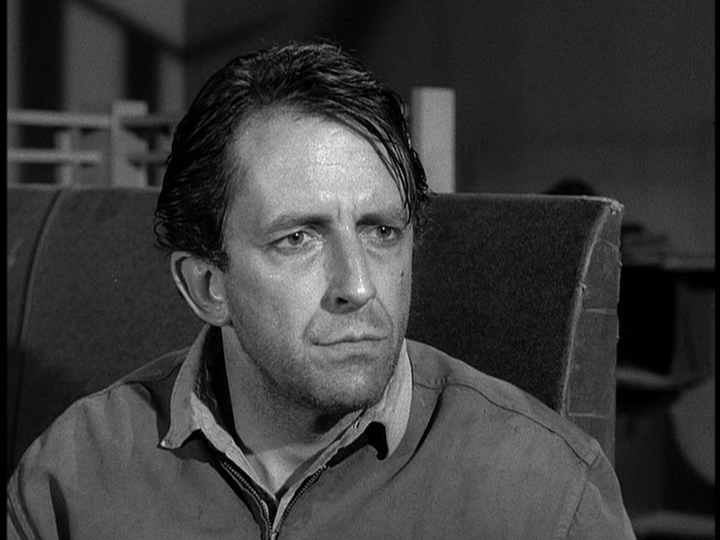 Fritz Weaver (A Taste of Tomorrow) 26 November 2016, New York City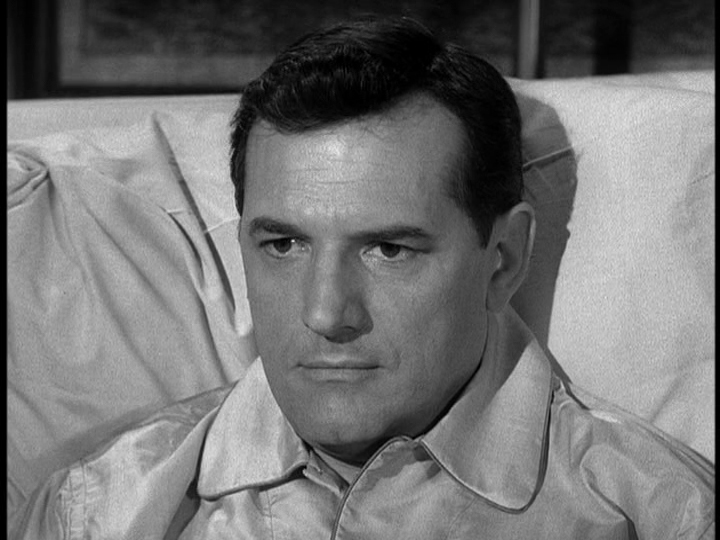 Steven Hill ( White Knight ) 23 August 2016, New York City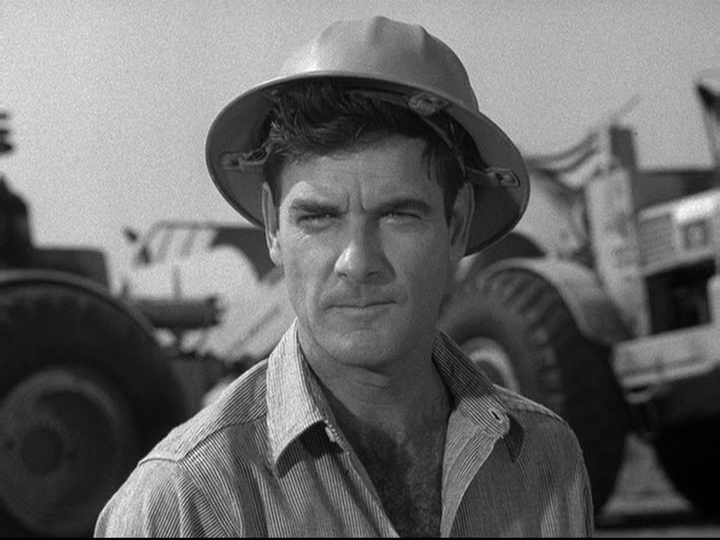 James Best ( Terror at High Point ) 6 April 2015 Hickory, North Carolina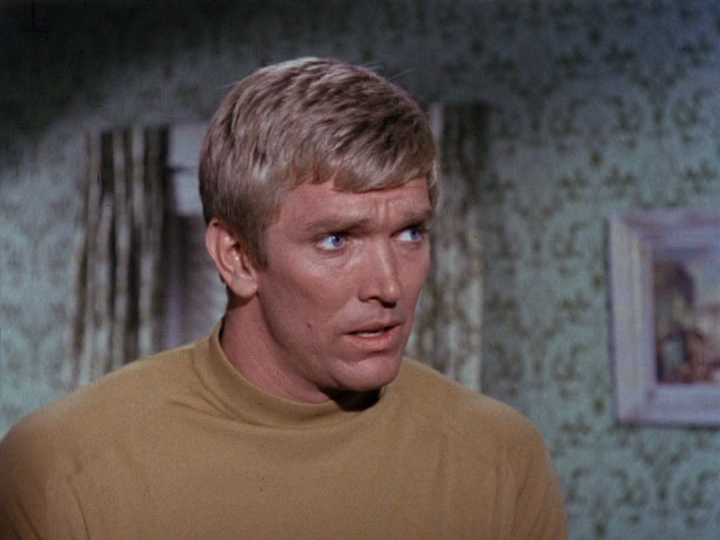 Denny Miller (Approach with Care) 9 September 2014, Las Vegas, Nevada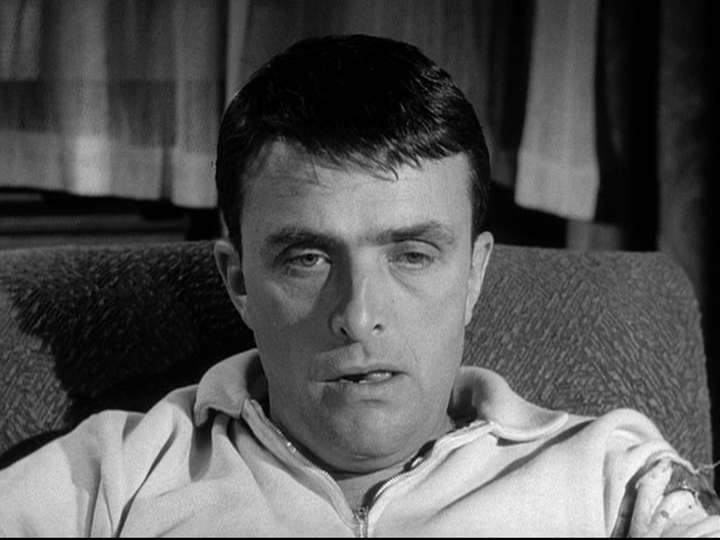 Ed Nelson (The Girl from Little Egypt) 9 August 2014, Greensboro, North Carolina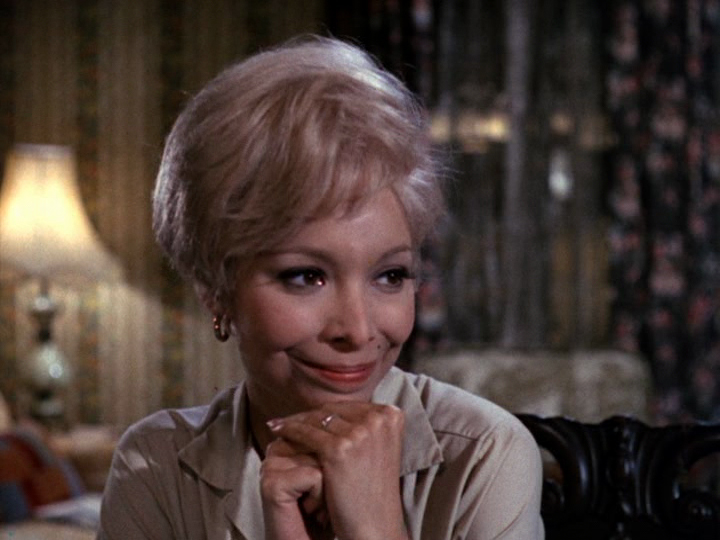 Arlene Martel (The Blessings of Liberty) 12 August 2014, Los Angeles, California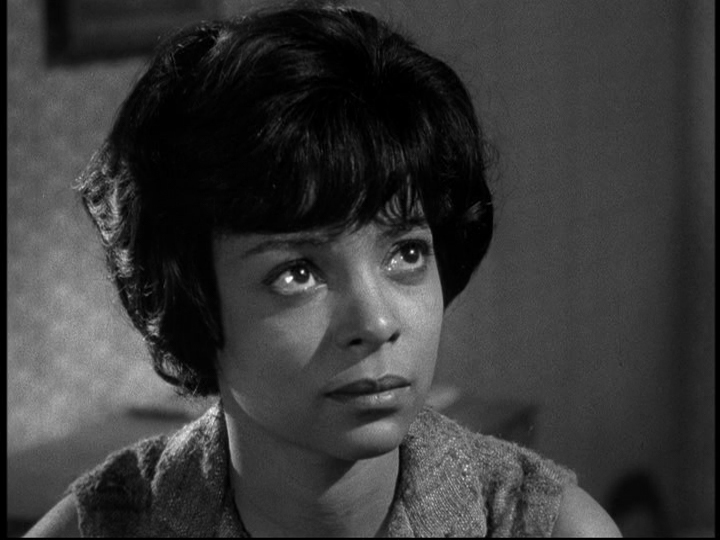 Ruby Dee (Decision in the Ring) June 11, 2014, New Rochelle, New York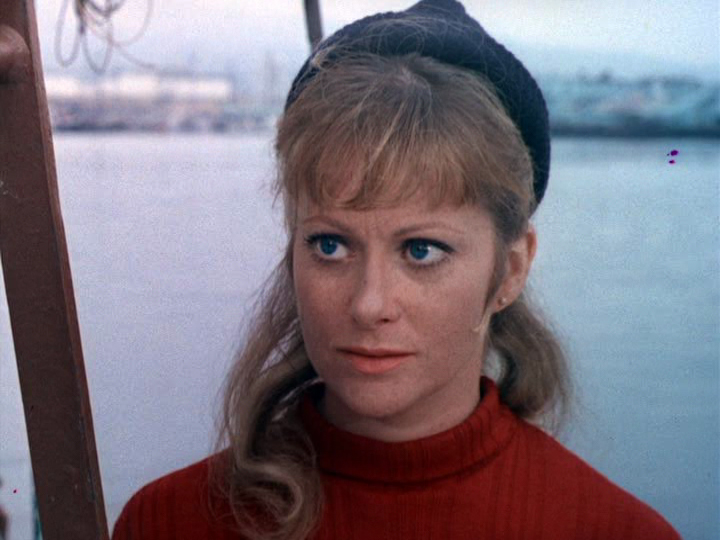 Nancy Malone (Right in the Middle of the Season ) 8 May 2014, Daurte, California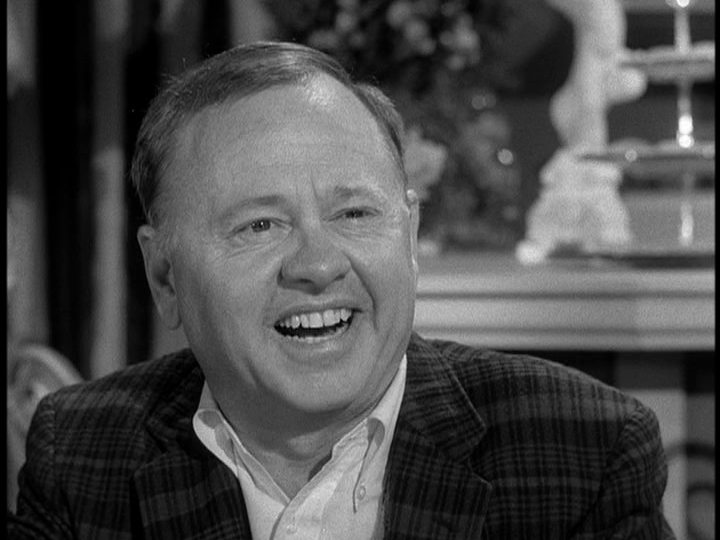 Mickey Rooney (This'll Kill You ) 6 April 2014, Los Angeles, California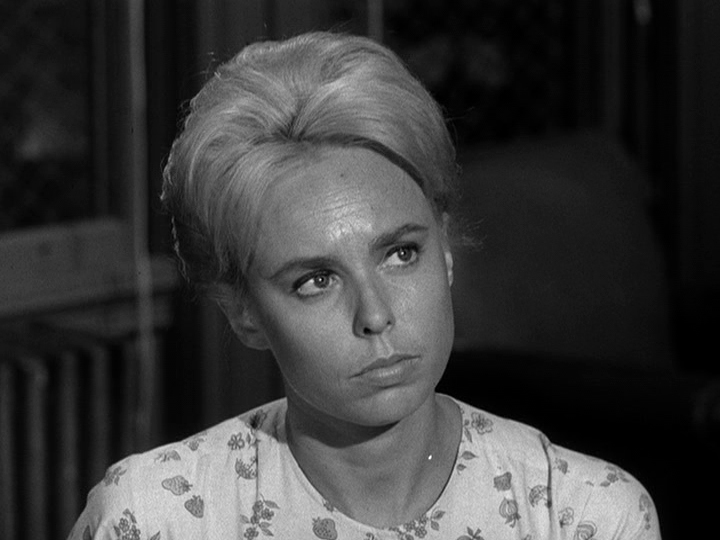 Sarah Marshall (Middle of a Heat Wave) 18 January 2014, Los Angeles, California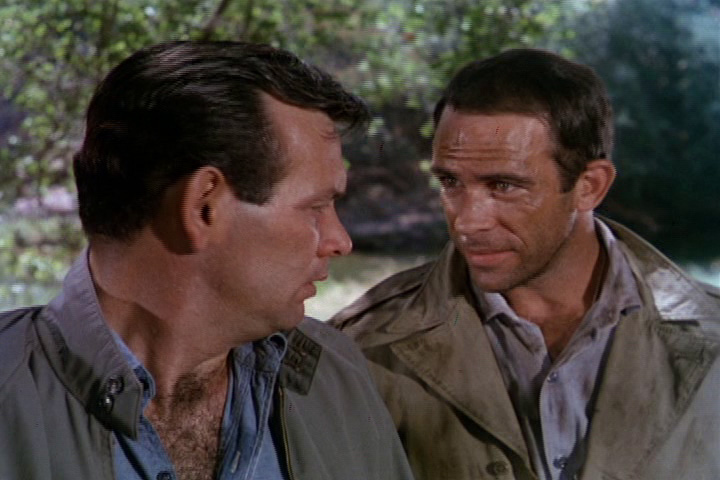 Paul Mantee (Ten Thousand Pieces of Silver) 7 November 2013, Canoga Park, California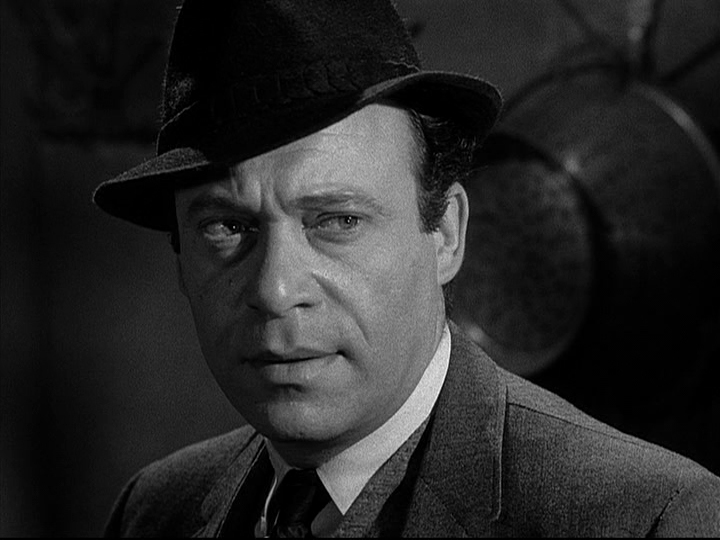 Malachi Throne (Rat in a Corner) 14 March 2013, Brentwood, California
Steve Forrest (Last Seconds of a Big Dream) 18 May 2013, Thousand Oaks, California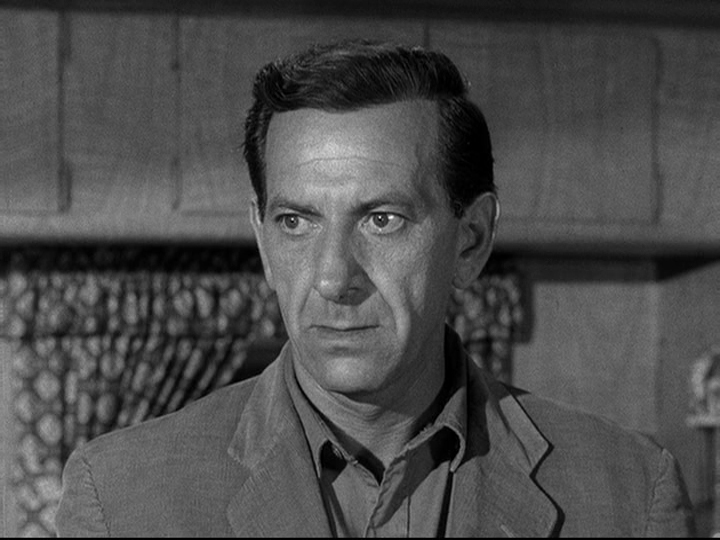 Jack Klugman (Terror at High Point) 24 December 2012, Los Angeles, California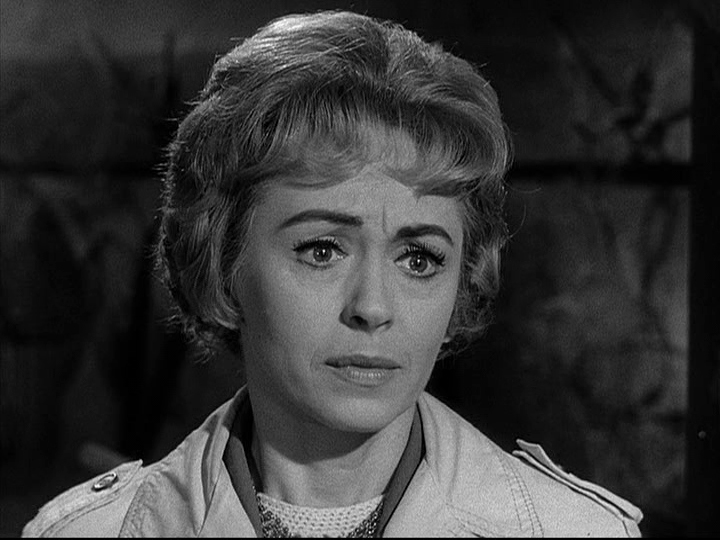 Virginia Vincent (Rat in a Corner) 3 October 2013, Goshen, New York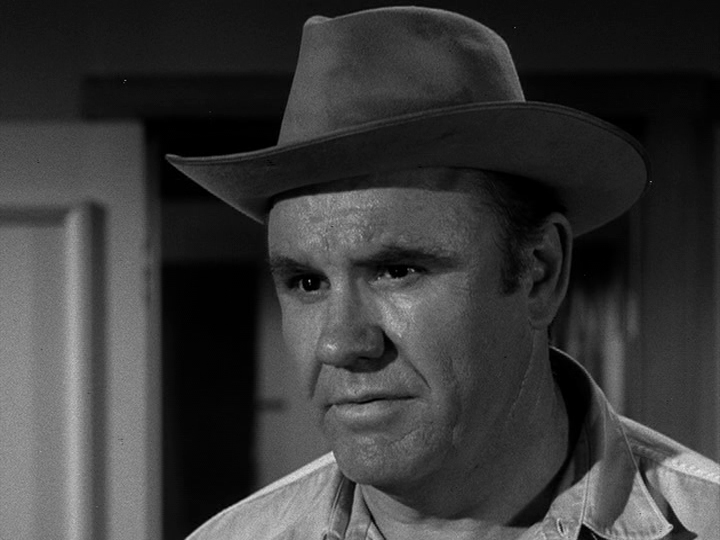 R.G. Armstrong (All the Scared Rabbits, Corner of Hell, The Other Side of the Mountain) 27 Jul 2012, Studio City, California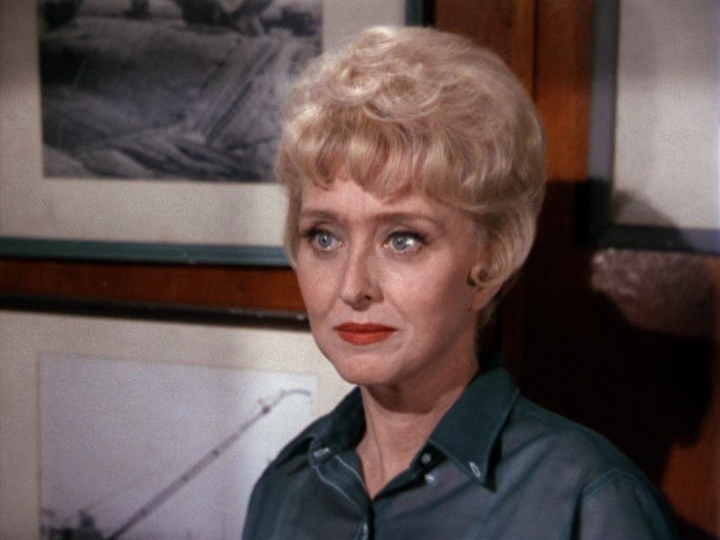 Celeste Holm (Concrete Evidence, The Old Man Picked a Lemon) 15 Jul 2012, New York City, New York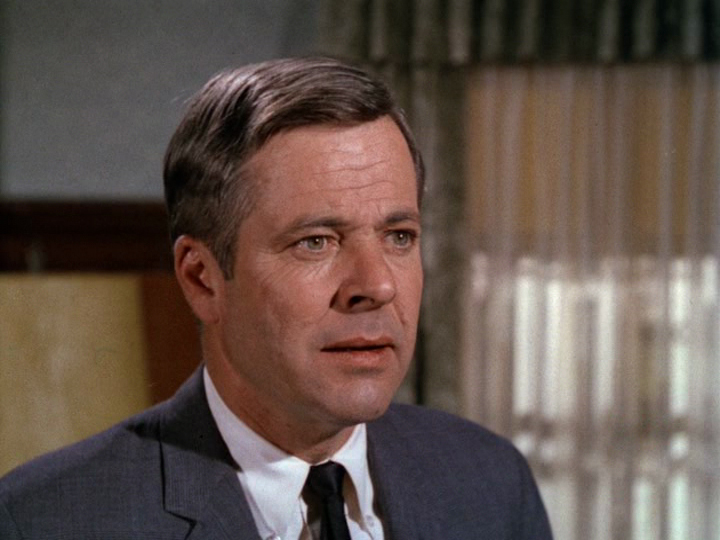 William Windom (The Ivy Tower) 16 August 2012, Woodacre, California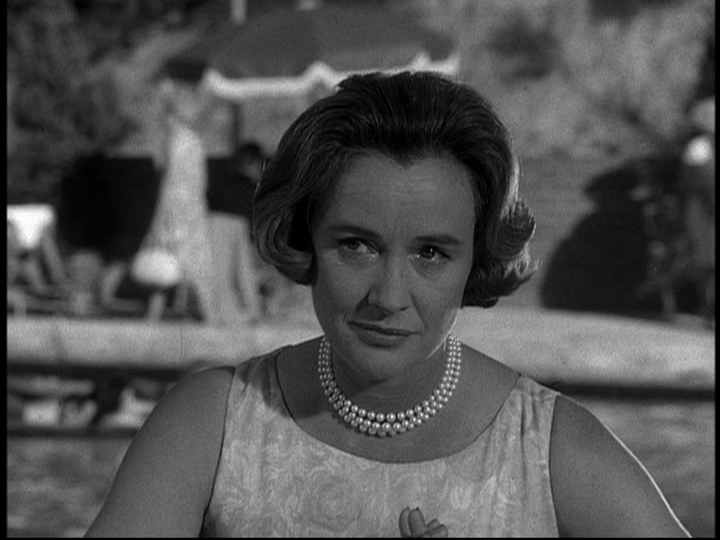 Phyllis Thaxter (Detour on a Road Going Nowhere) 14 August 2012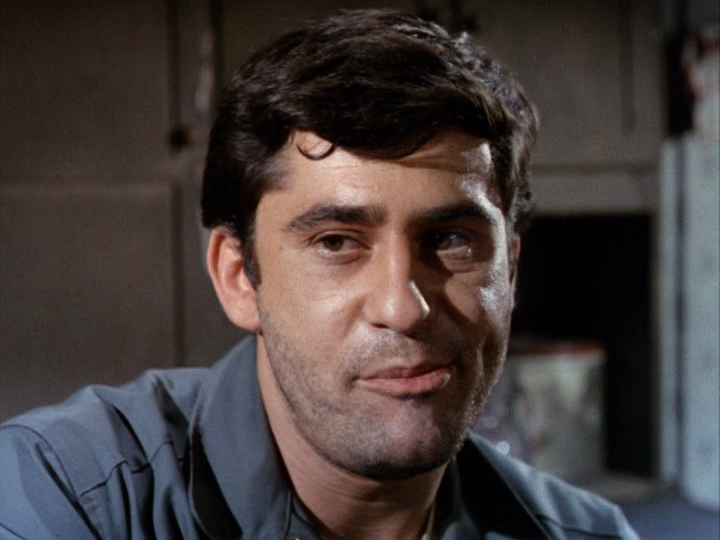 James Farentino (Passage to Helena) 24 Jan 2012, Los Angeles, California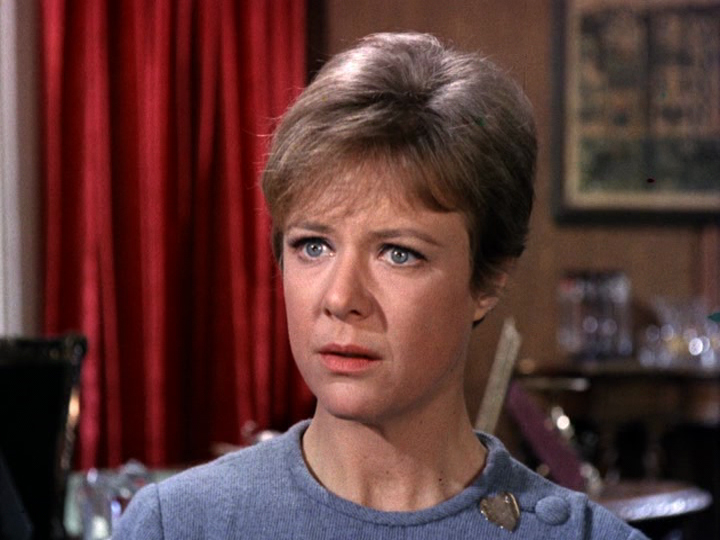 Patricia Smith (Goodbye My Love, Coralee, Man on a String) 2 Jan 2011, Los Angeles, California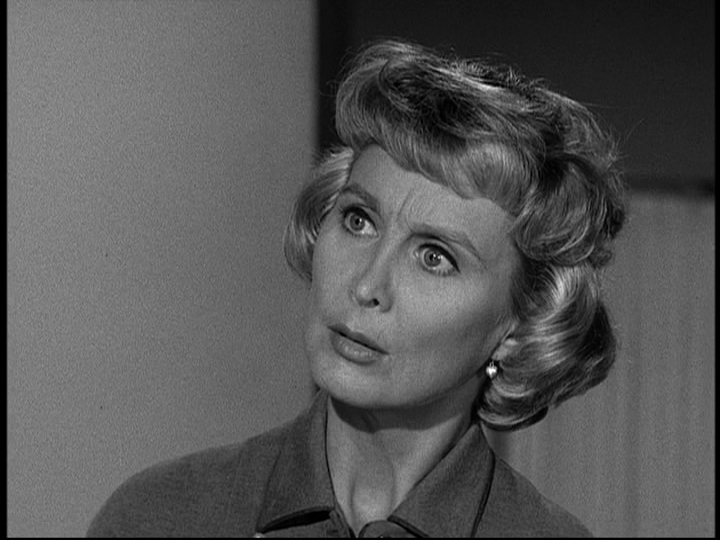 Betty Garrett ( Escape into Black ) 12 Feb 2011, Los Angeles, California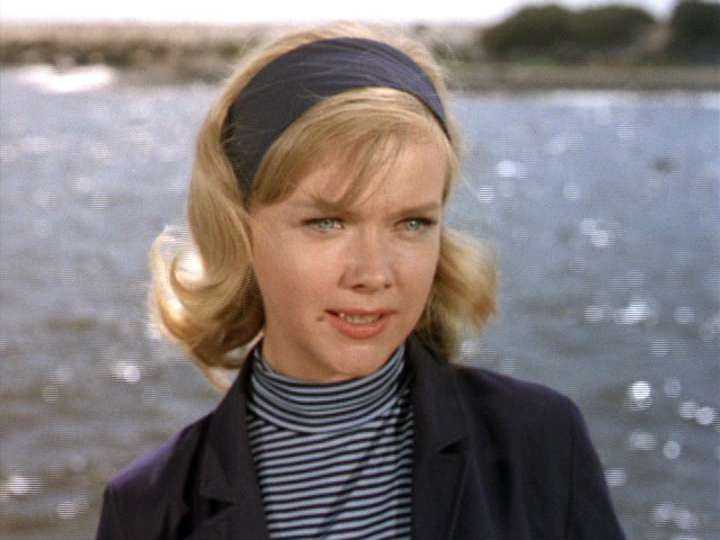 Anne Francis (The One that Got Away) 2 Jan 2011, Santa Barbara, California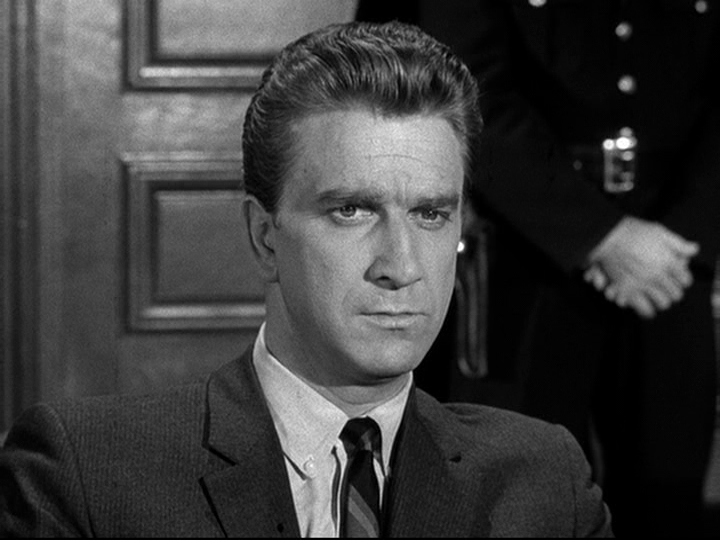 Leslie Nielsen (Tiger Left, Tiger Right, Glass Tightrope) 11 Feb 2010, Fort Lauderdale, Florida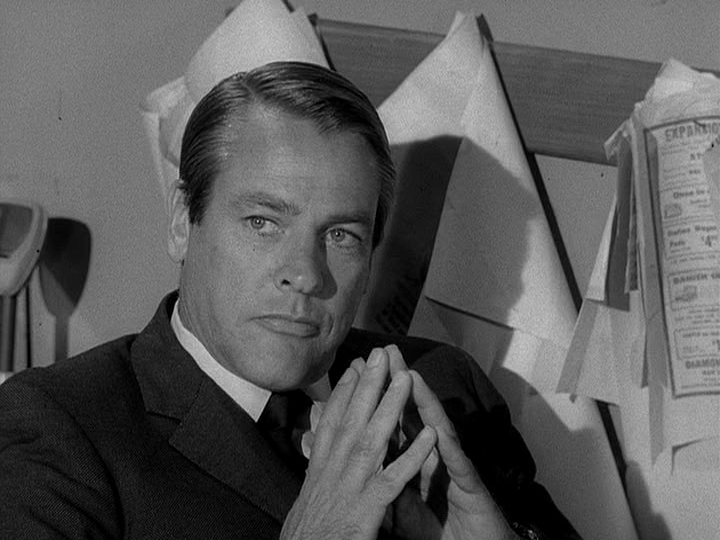 Kevin McCarthy (Wife Killer) 11 Sep 2010, Hyannius, Massachusetts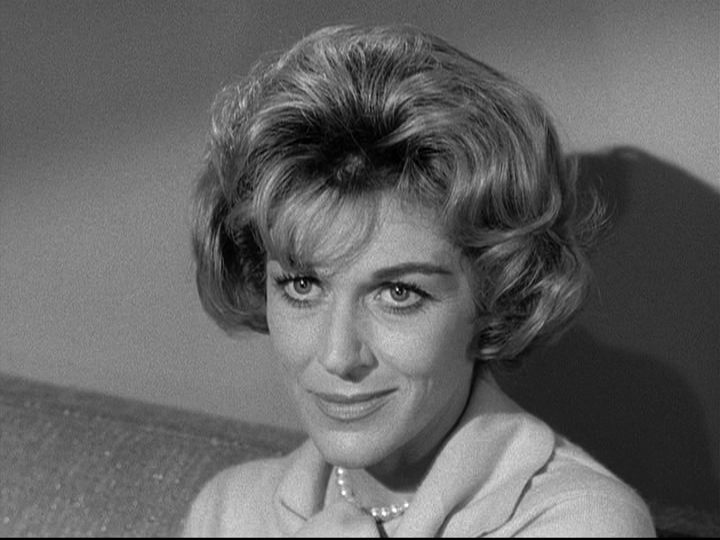 Nan Martin (Search in a Windy City, The Iron Maiden) 4 Mar 2010, Malibu, California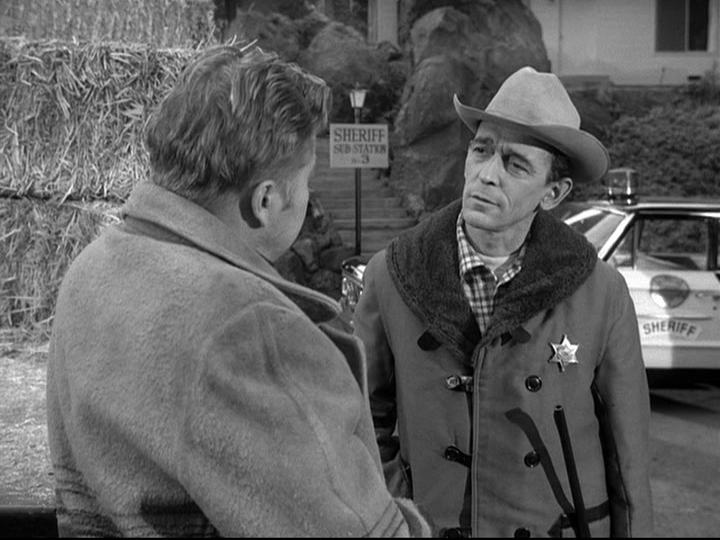 Sandy Kenyon (Angels Travel on Lonely Roads, Corner of Hell) 20 Feb 2010, Los Angeles, California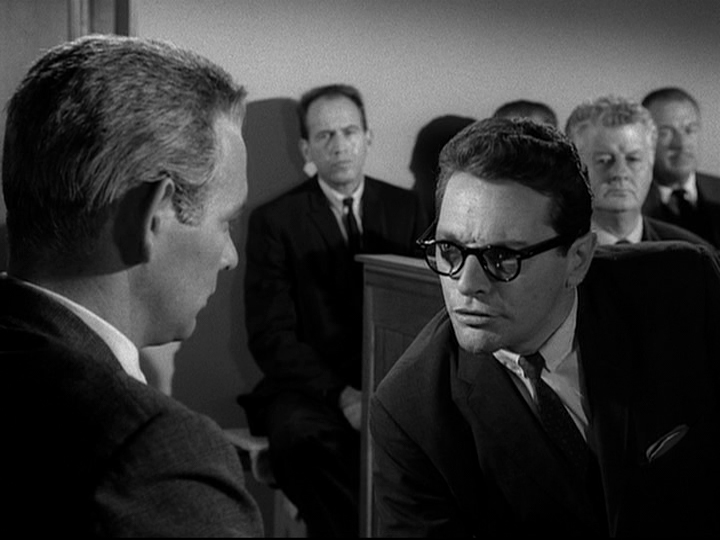 Bernard Kates (Escape into Black, The Girl from Little, Egypt) 4 Feb 2010, Lake Harasu City, Arizona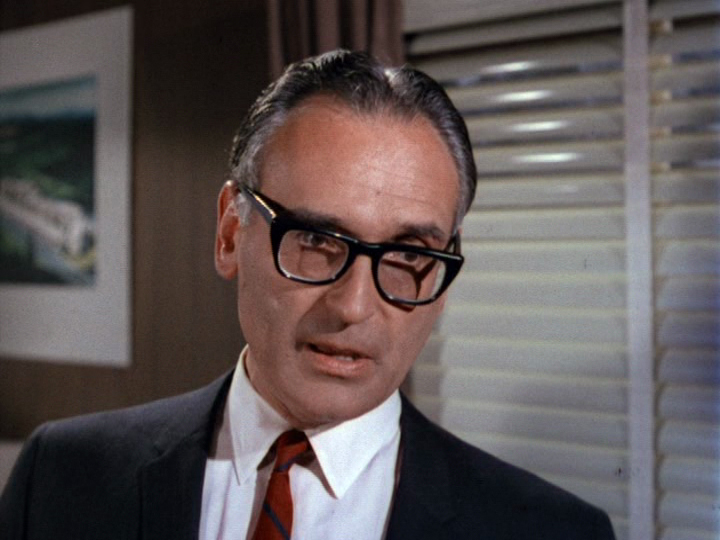 Harold Gould (Concrete Evidence) 11 September 2010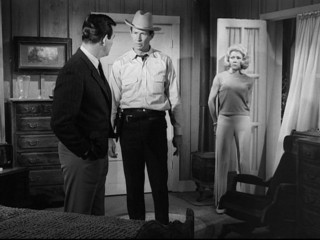 Warren Vanders (Detour on a Road Going Nowhere, The Homecoming) 27 Nov 2009, Pasadena, California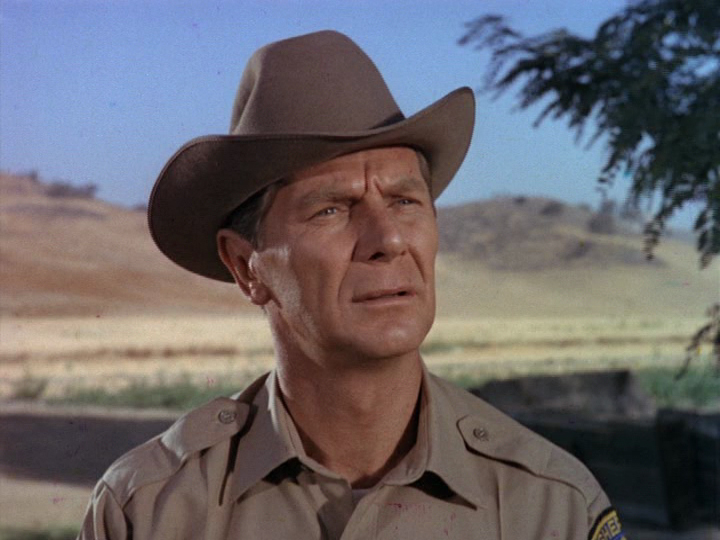 Joe Maross (Ten Thousand Pieces of Silver) 7 Nov 2009, Glendale, California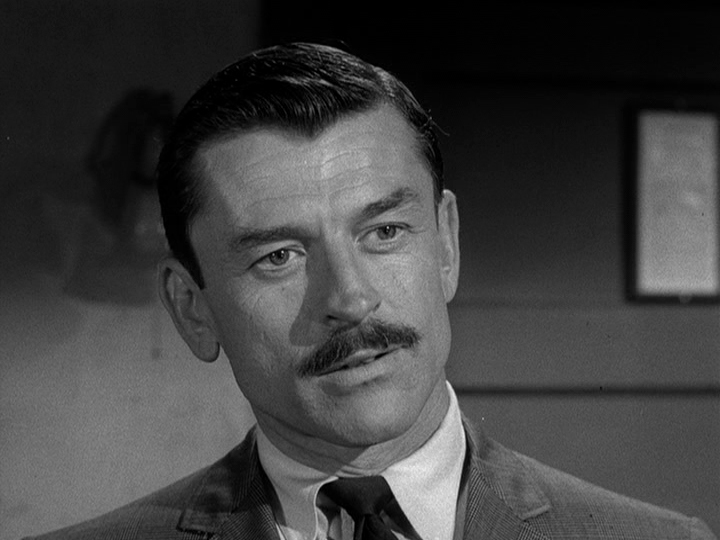 Frank Aletter (Trial by Fire) 13 May 2009, Tarzana, California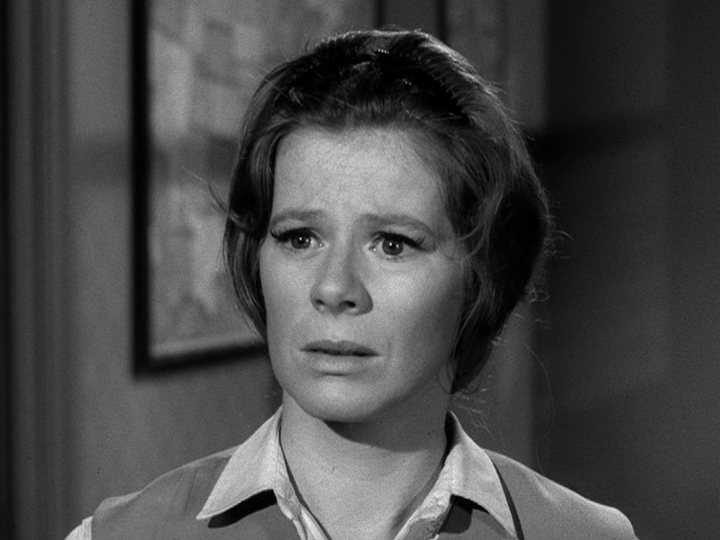 Collin Wilcox Paxton (The Good Guys and the Bad Guys, Approach with Care) 14 Oct 2009, Highland, North Carolina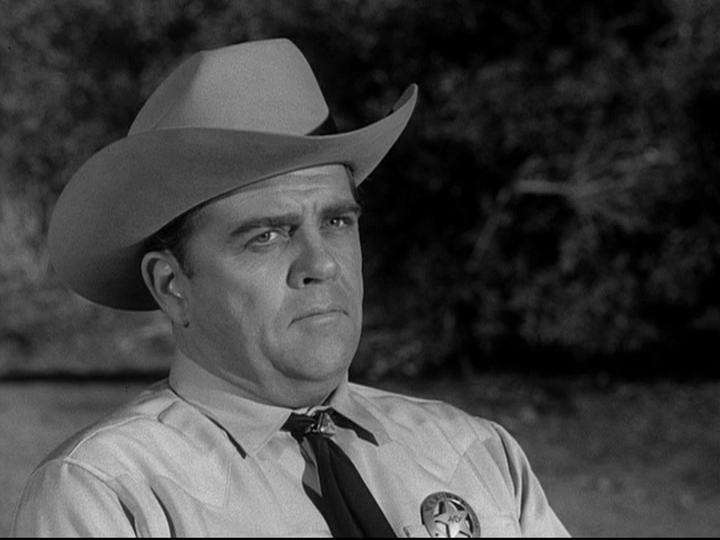 Pat Hingle (Search in a Windy City, Nicest Fella You'd Ever Want to Meet) 3 Jan 2009, Carolina Beach, North Carolina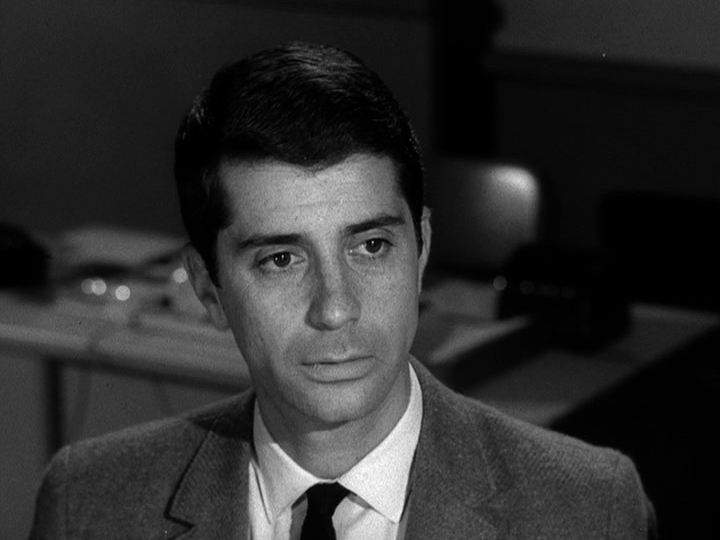 Jud Taylor (Landscape with Running Figures, part 2) 6 Aug 2008, New York City, New York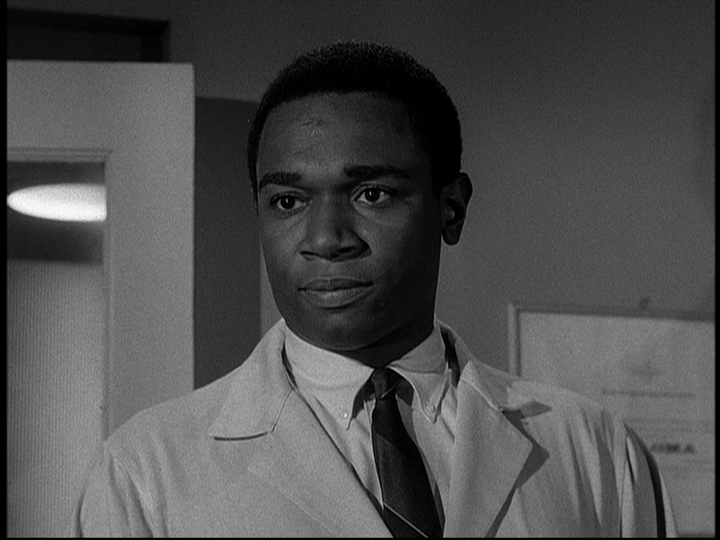 Ivan Dixon (Escape into Black) 16 March 2008, Charlotte, North Carolina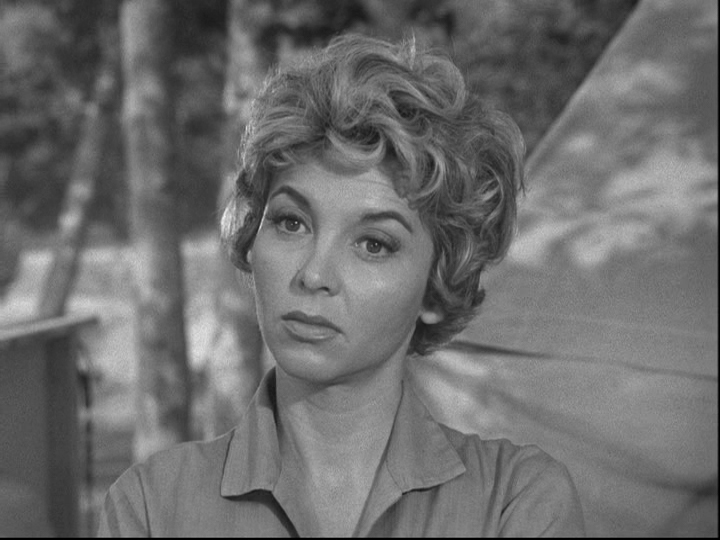 Beverly Garland (Smoke Screen) 5 Dec 2008, Hollywood Hills, California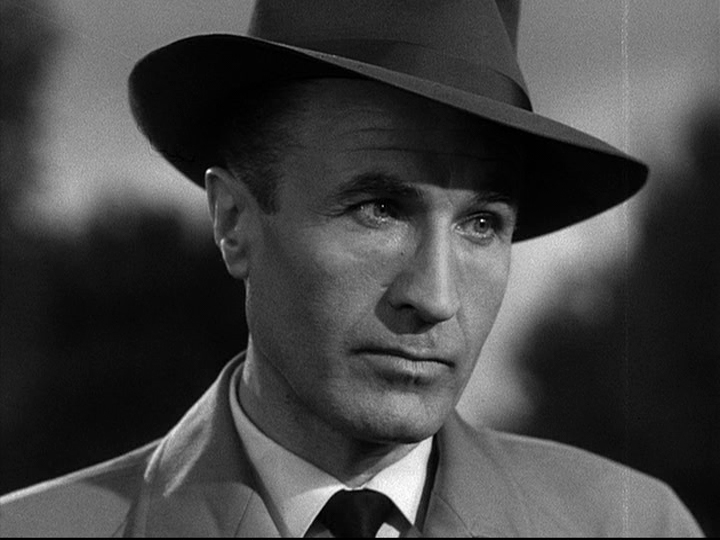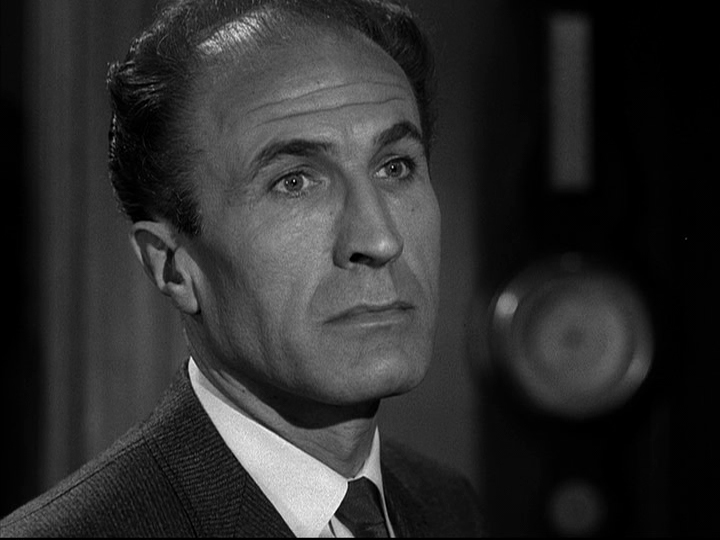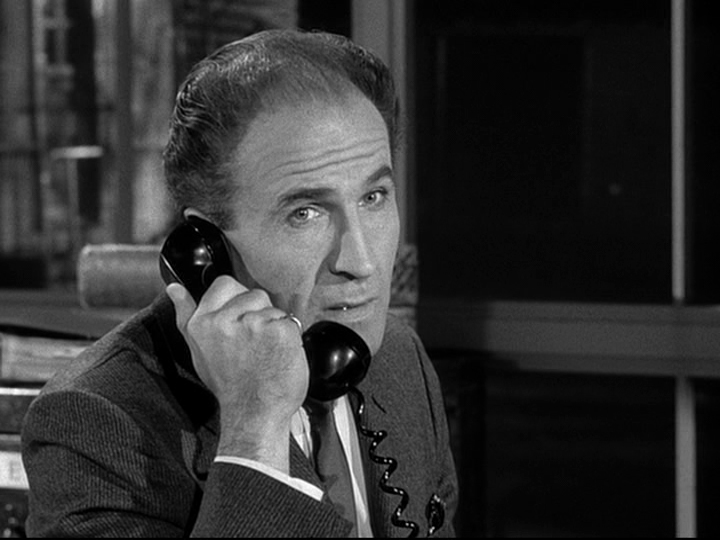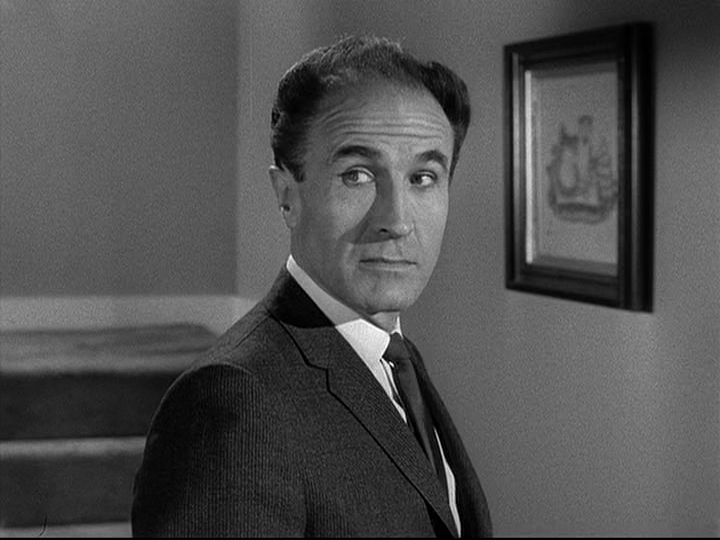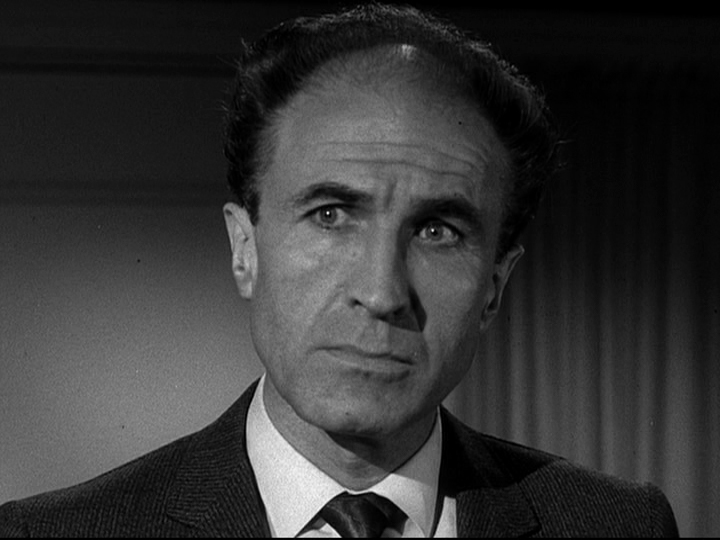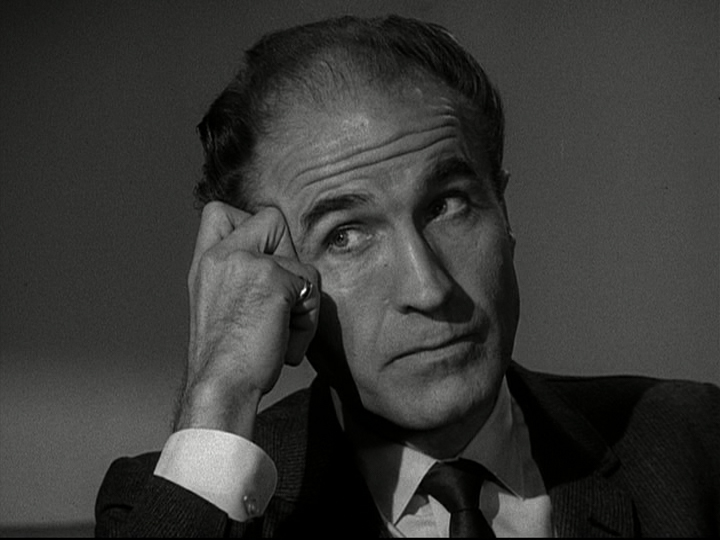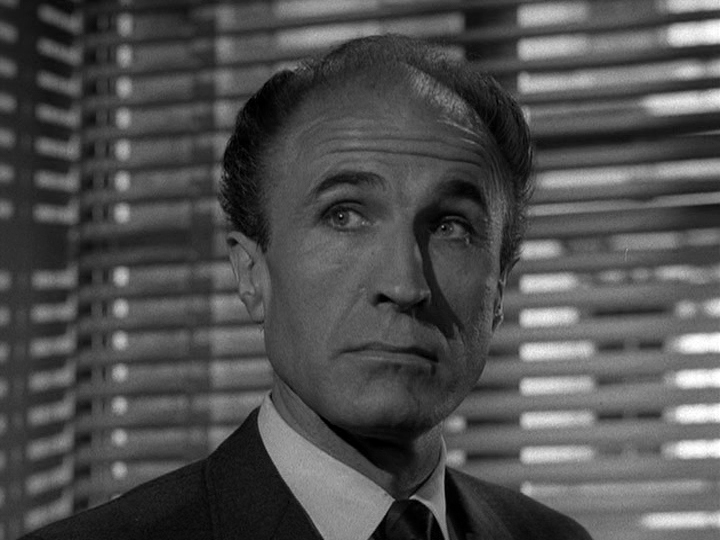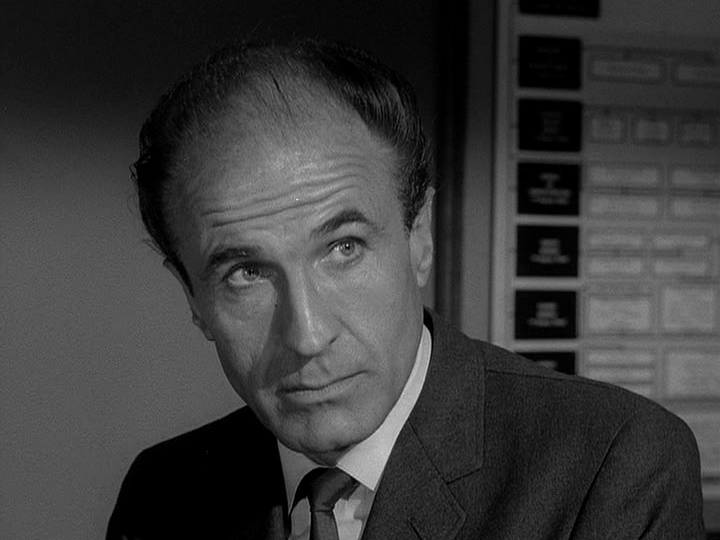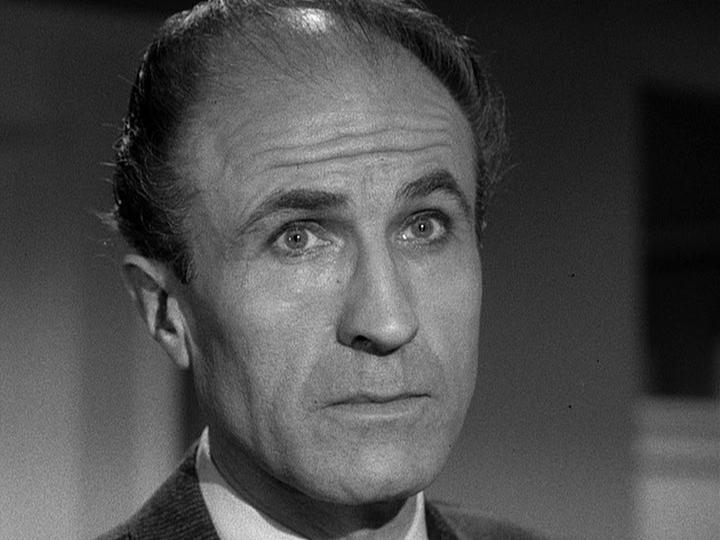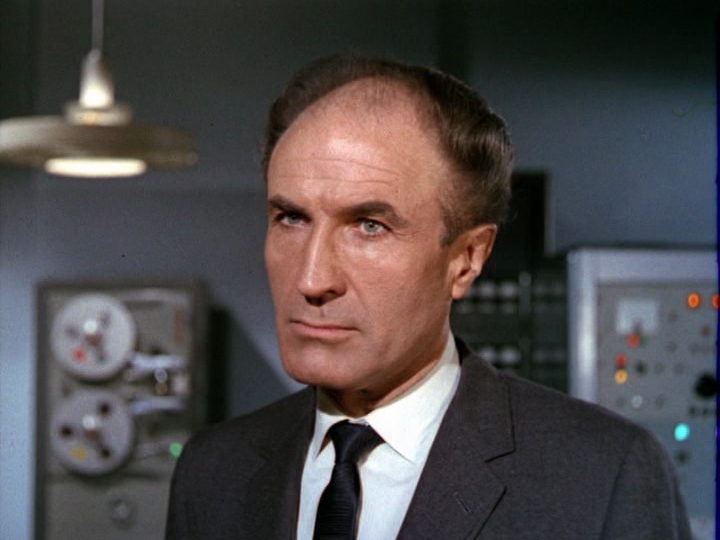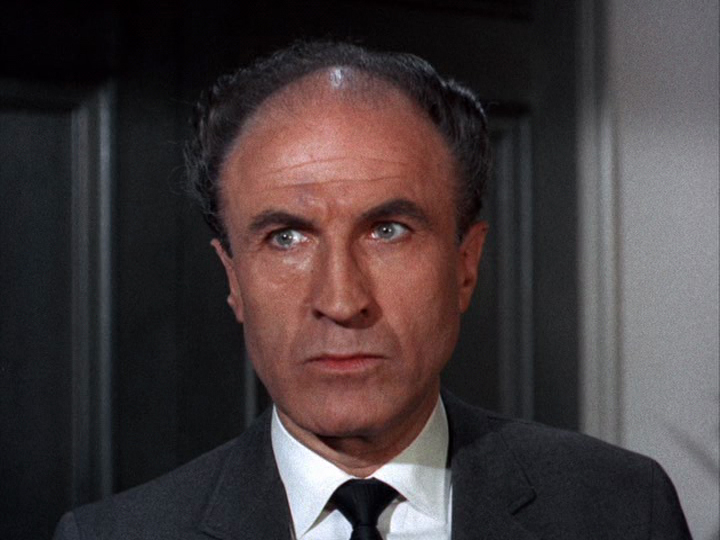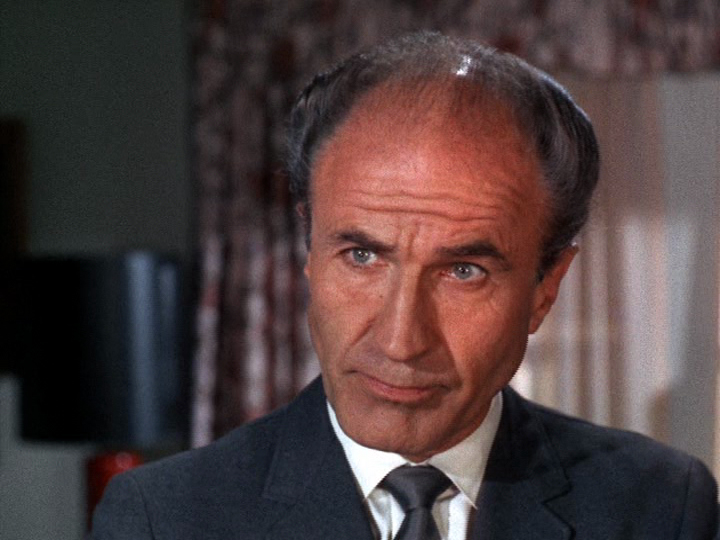 Barry Morse (37 episodes) 2 Feb 2008, London, England obit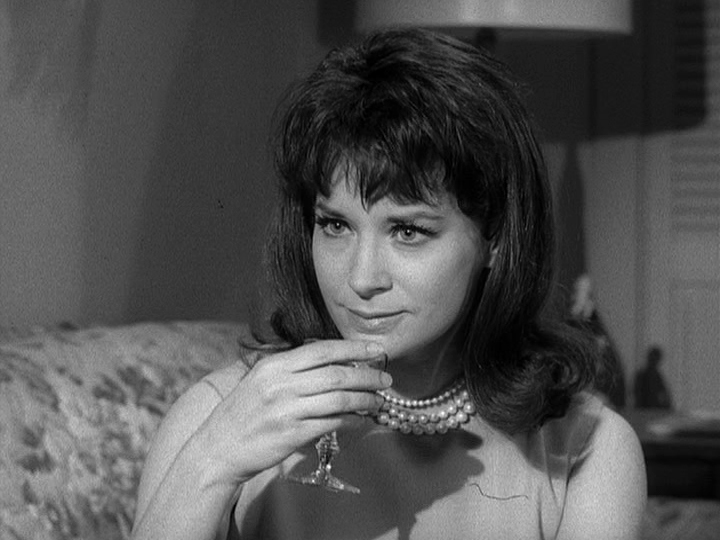 Lois Nettleton (In a Plain Paper Wrapper) 18 January 2008, Woodland Hills, California, USA (lung cancer)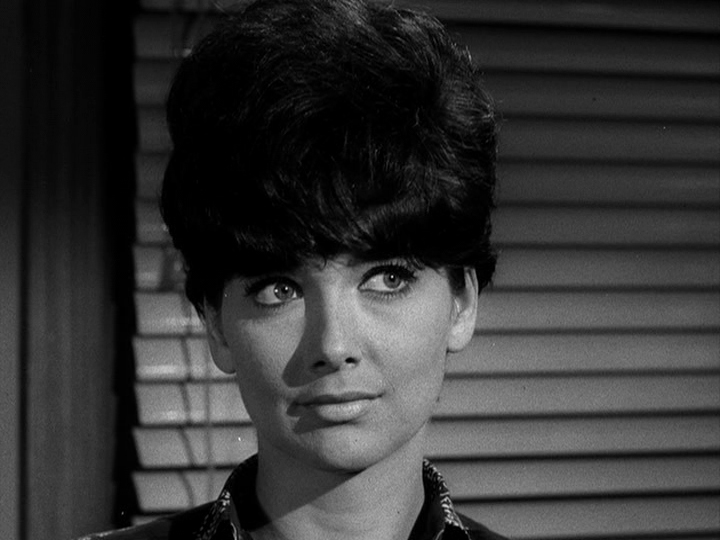 Suzanne Pleshette (World's End, All the Scared Rabbits) 17 January 2008, Los Angeles, California, USA (respiratory failure)
Dick Wilson (Berger in Conspiracy of Silence) 19 November 2007, Woodland Hills, California, USA. (natural causes)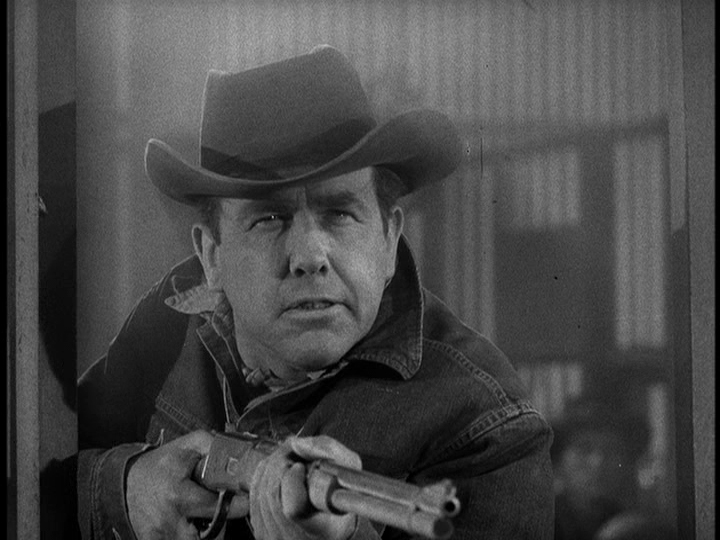 Lonny Chapman (Ill Wind) 12 Oct 2007, Sherman Oaks, California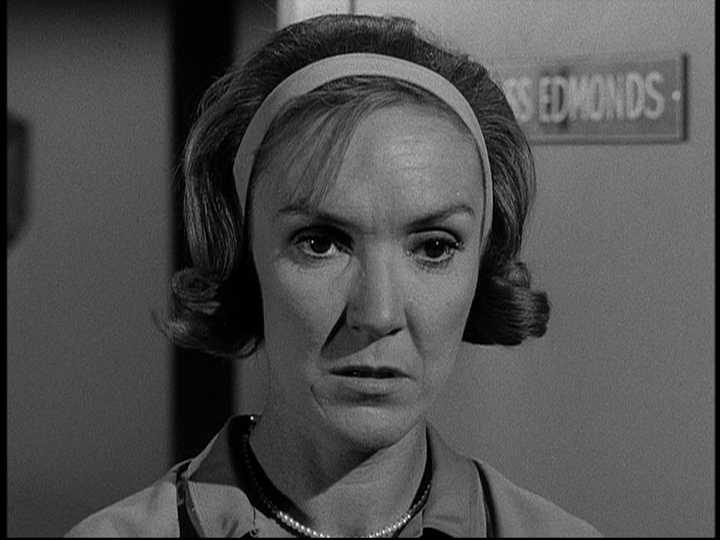 Brett Somers (Cry Uncle) 15 Sep 2007, Westport, CT. (cancer)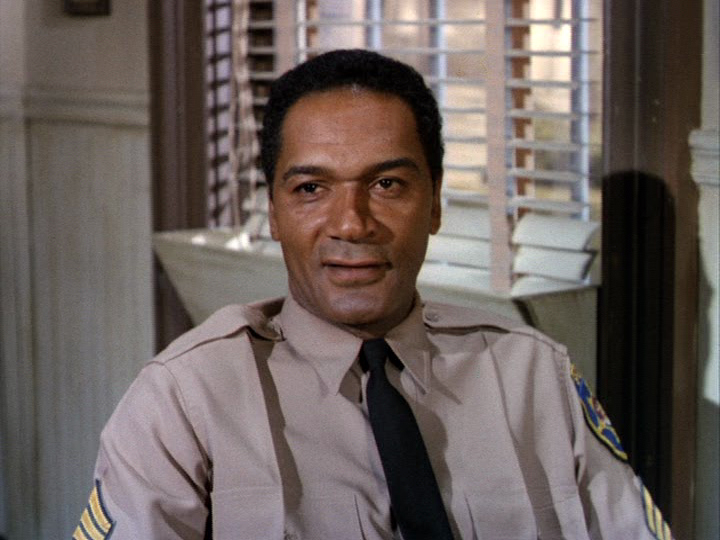 Percy Rodriguez (Sheriff Dalton in Passage to Helena) 6 Sep 2007, USA. (kidney trouble)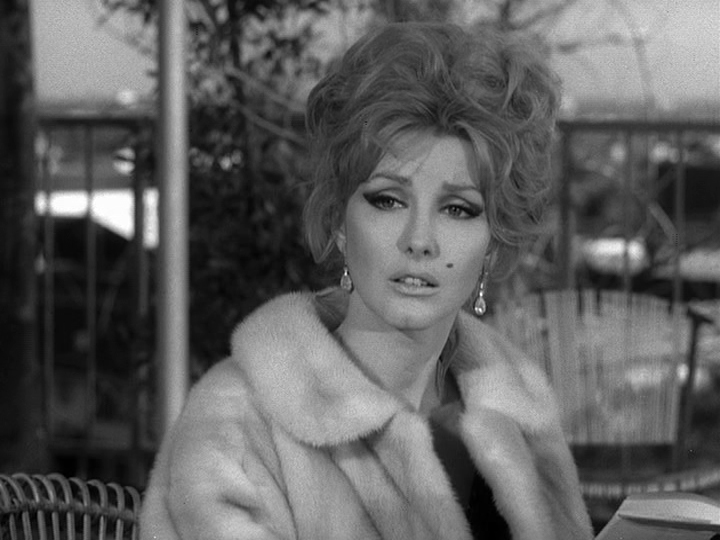 Laura Devon (Penelope Dufour in The Chinese Sunset) 19 July 2007, Beverly Hills, California, USA. (heart failure)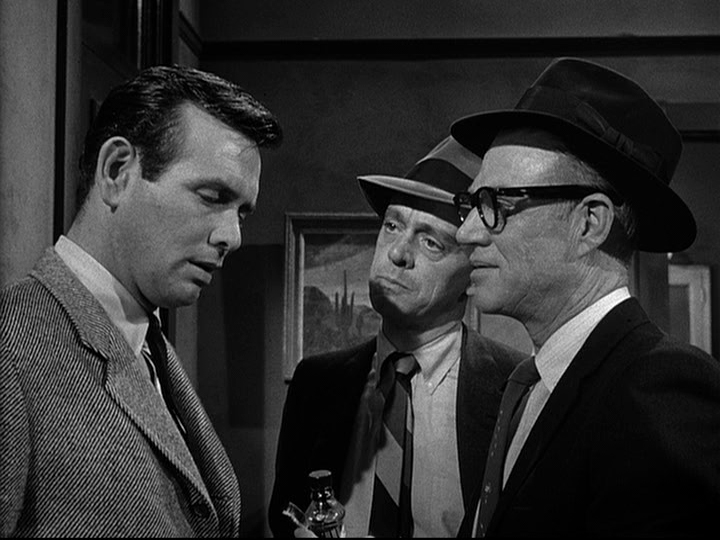 Dabbs Greer (Sargent Fairfield in Fear in A Desert City + 5 others) 28 April 2007, Pasadena, California, USA. (kidney and heart ailment)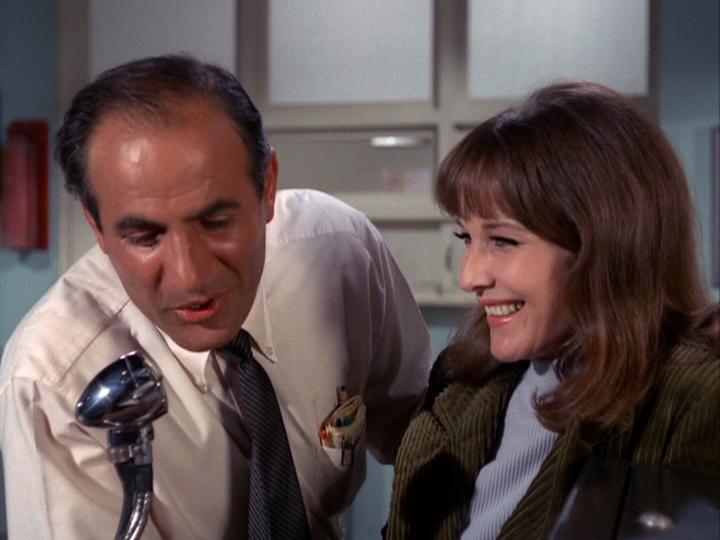 Tige Andrews (Leonard in The Walls of Night) 27 January 2007, Encino, California, USA. (cardiac arrest)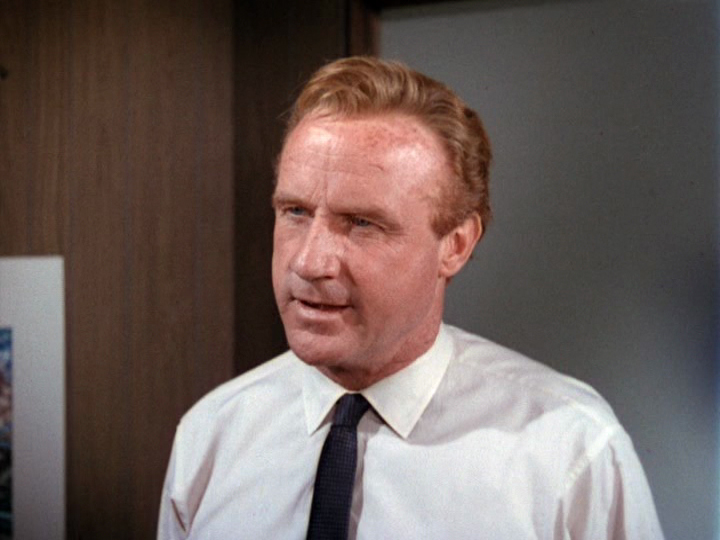 Jack Warden (Concrete Evidence) 19 July 2006, New York City, New York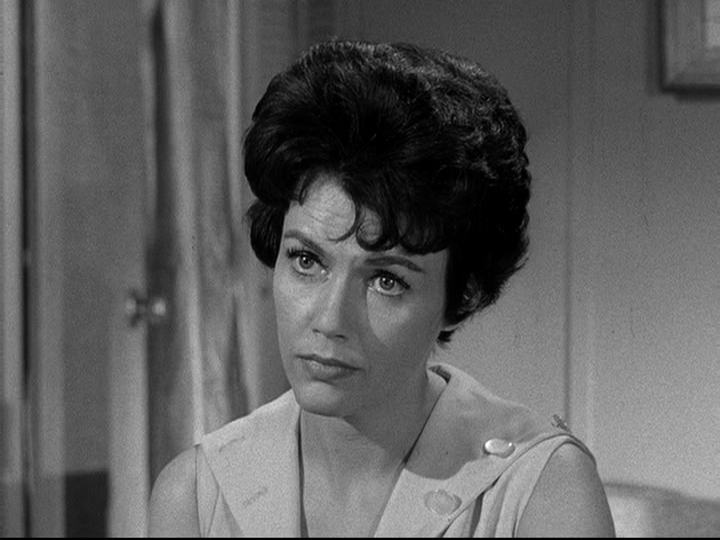 Elizabeth Allen (Ruth Allen in Terror at High Point + 2 others) 19 September 2006, Fishkill, New York, USA. (kidney failure)
Paul Carr (Ernie in Nightmare at Northoak + 1 other) 17 February, 2006, Los Angeles, California, USA. (cancer)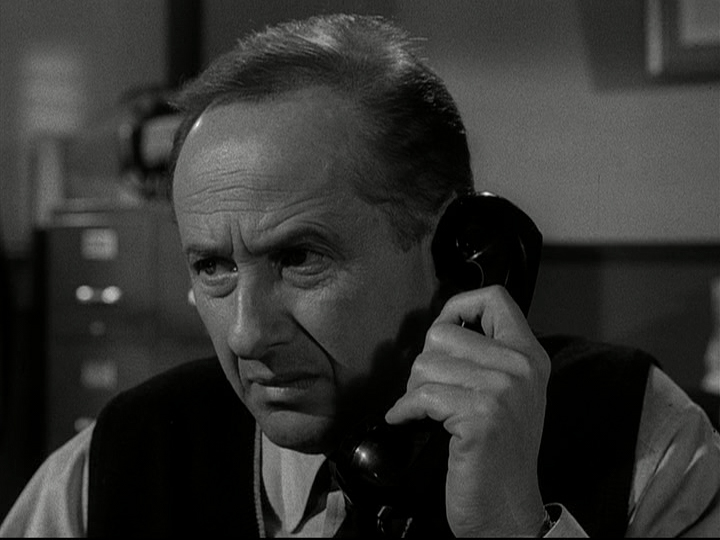 Milton Selzer ( Ben Willoughby in Three Cheers for Little Boy Blue + 1 other) 21 October 2006, Oxnard, California, USA. (pulmonary and stroke complications)
Amize Strickland (Mrs. Crandall in An Apple a Day) 5 July 2006, Spokane, Washington, USA. (Alzheimer's disease)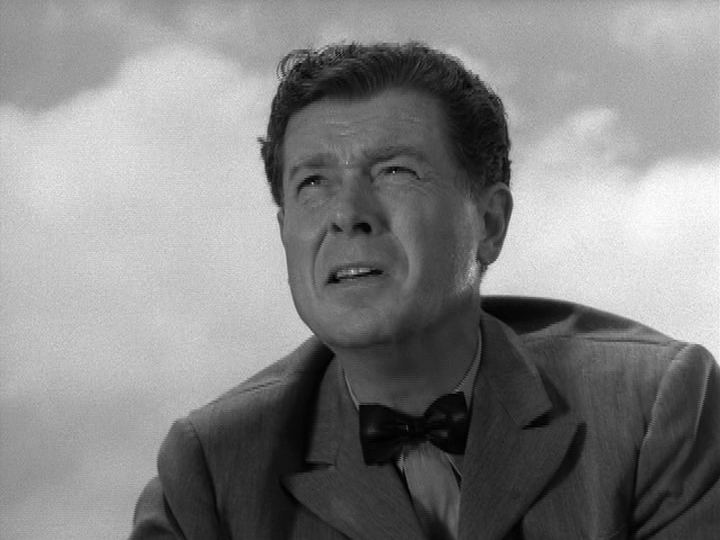 Arthur Franz (Bus driver in Landscapes with Running Figures, part 1) 16 June 2006, Oxnard, California, USA. (emphysema)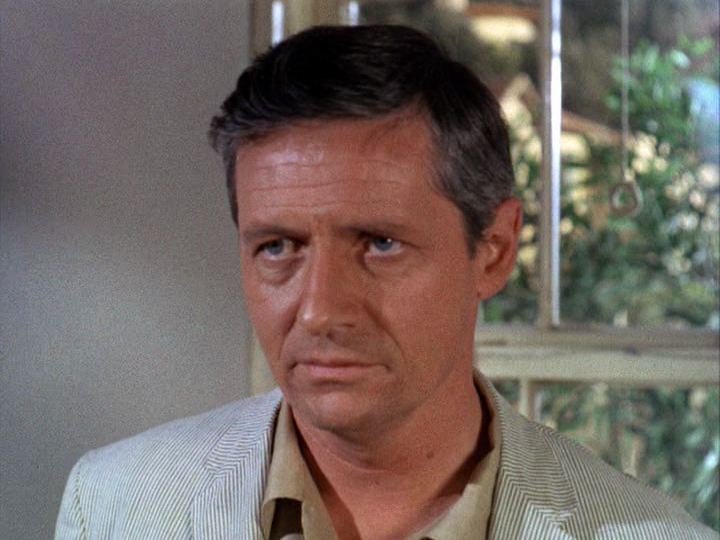 Arthur Hill (Death of a Very Small Killer) 22 October 2006, Los Angeles, California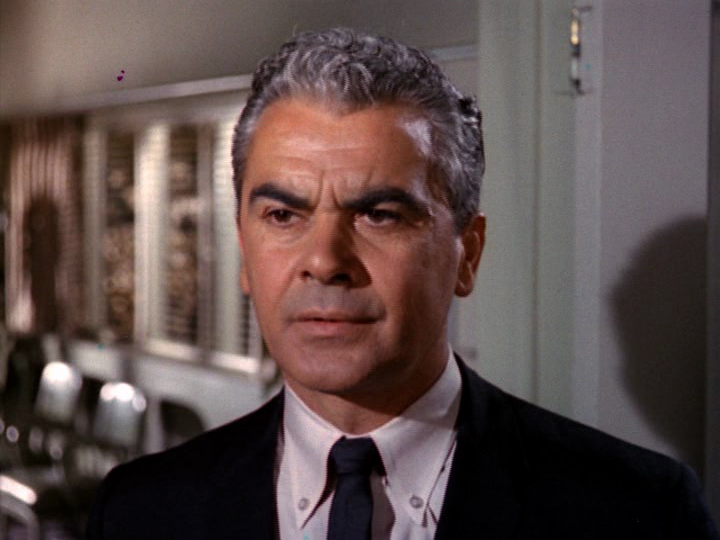 Phillip Pine (Rowan in Nobody Loses All the Time + 2 others) 22 December 2006, California, USA.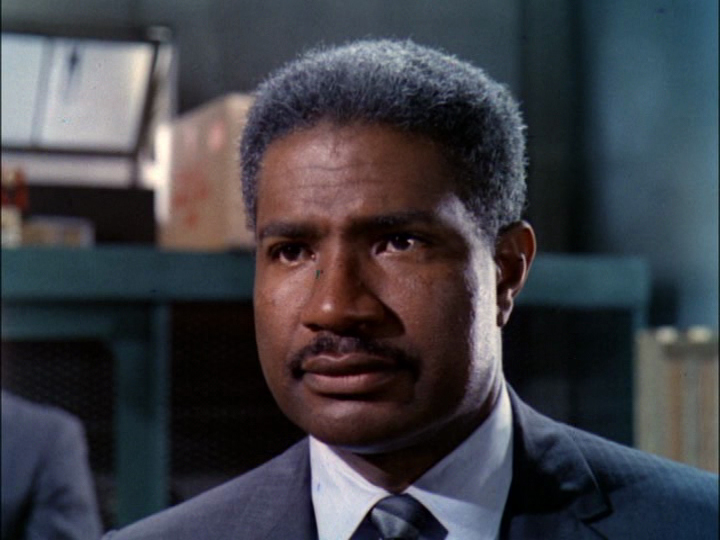 Ossie Davis (Johnny Gaines in Death is the Door Prize) 4 February 2005, Miami Beach, Florida, USA. (natural causes)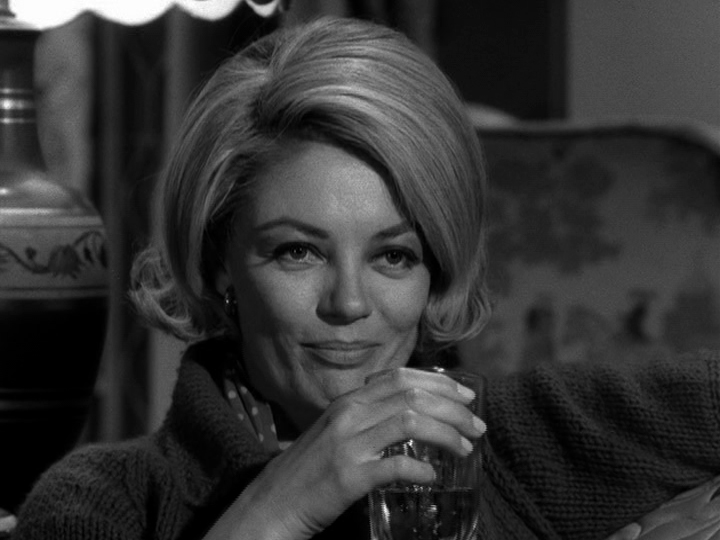 Sheree North (An Apple a Day ) 4 November 2005, Los Angeles, California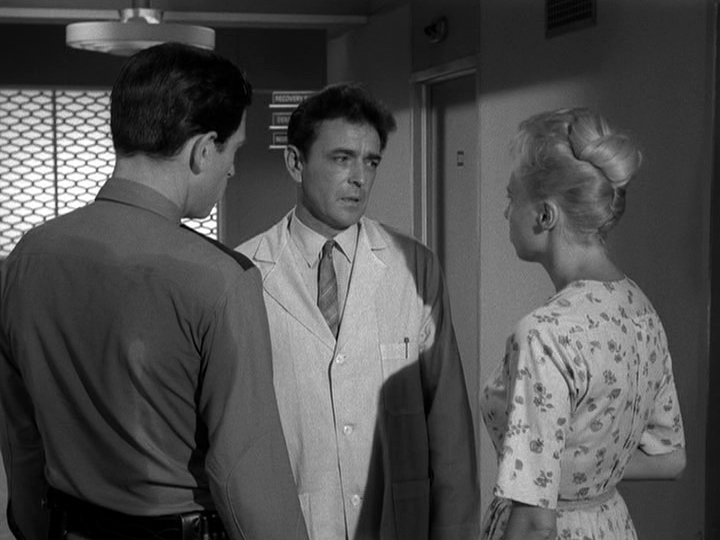 James Doohan ("Scotty", Middle of a Heat Wave, Masquerade) 20 July 2005, Redmond, Washington, USA. (pneumonia and Alzheimer's disease)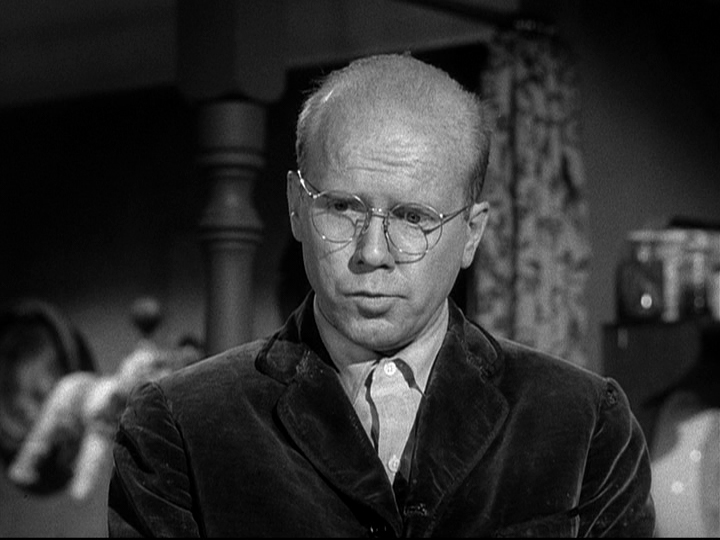 John Fiedler (Sam Reed in The End Game) 25 June 2005, Englewood, New Jersey, USA. (cancer)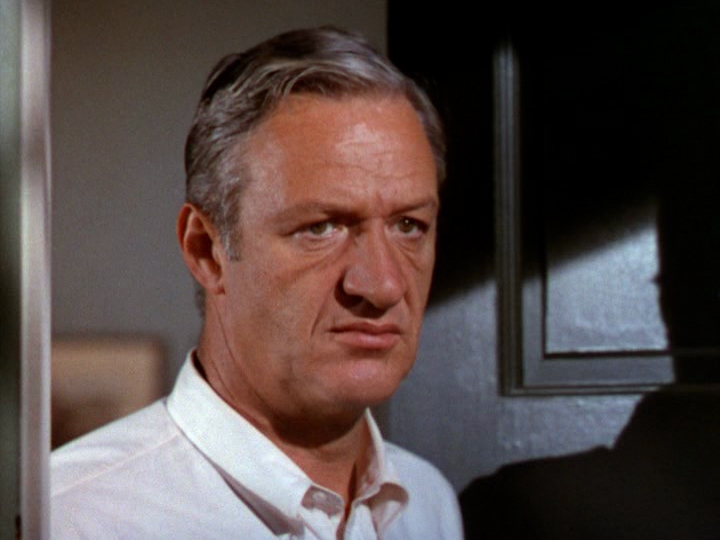 John Larch (George Duncan in Man on a String + 1 other) 16 October
2005
, Woodland Hills, Los Angeles, California, USA.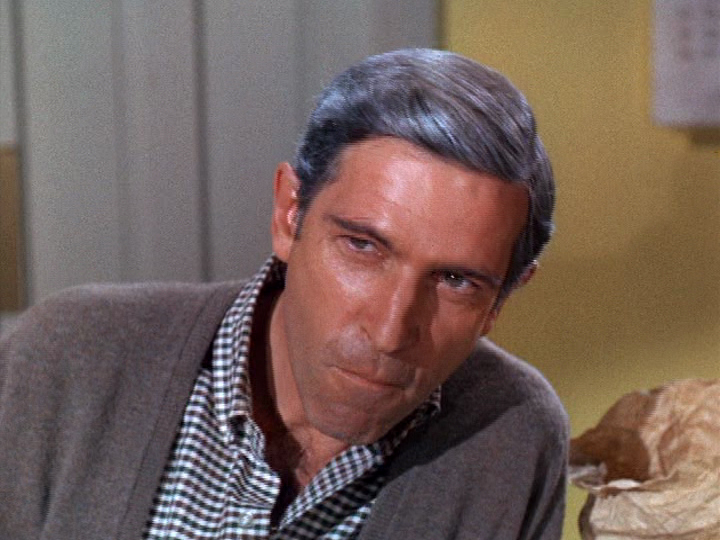 J. D. Cannon ( Lloyd Chandler in the Judgment, Part 2 + 1 other) 20 May 2005, Hudson, New York, USA. (natural causes)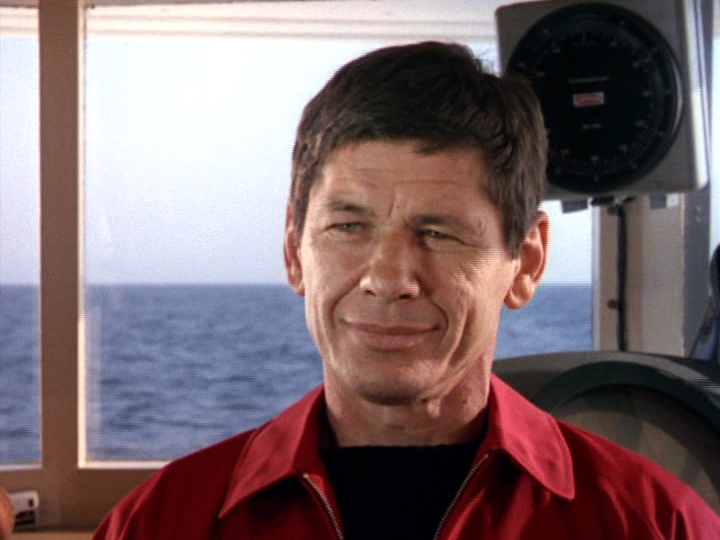 Charles Bronson (The One that Got Away) 30 August 2003, Los Angeles, California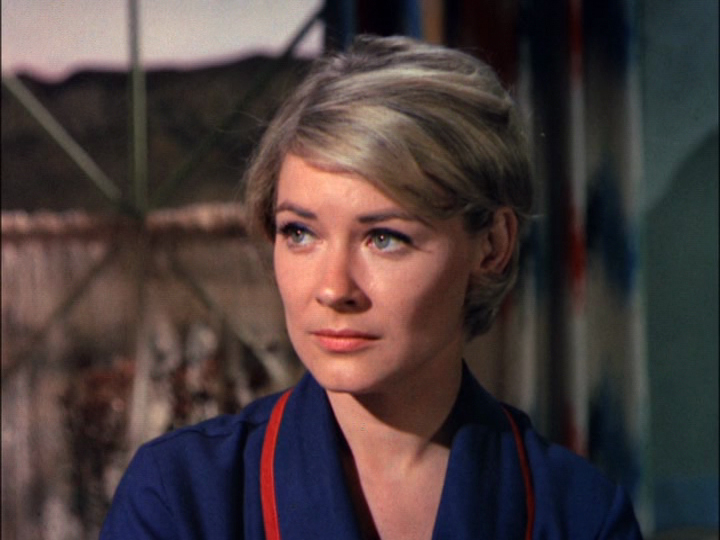 Hope Lange (Annie Johnson in The Last Oasis) 19 Dec 2003, Santa Monica, California, USA. (ischemic colitis infection)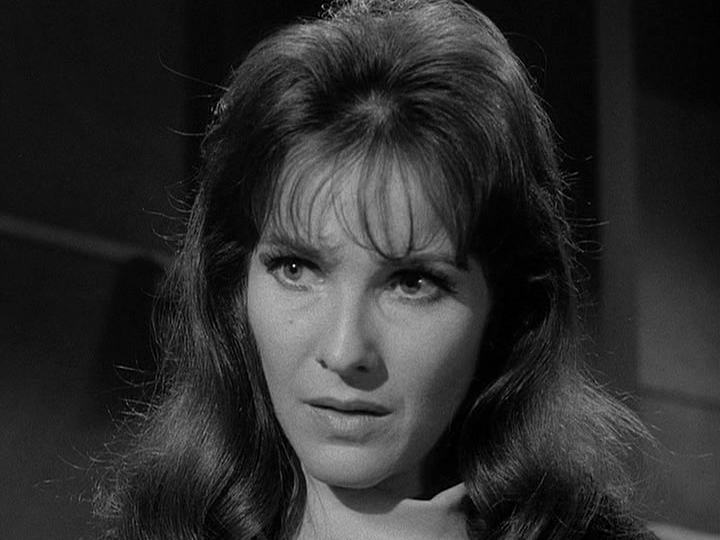 Janice Rule (Barbara Wells in The Walls of Night + 1 other) 17 Oct 2003, New York, New York, USA. (cerebral hemorrhage)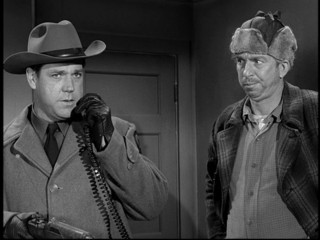 Bing Russell (Nemesis + 4 others) 8 April 2003, Thousand Oaks, California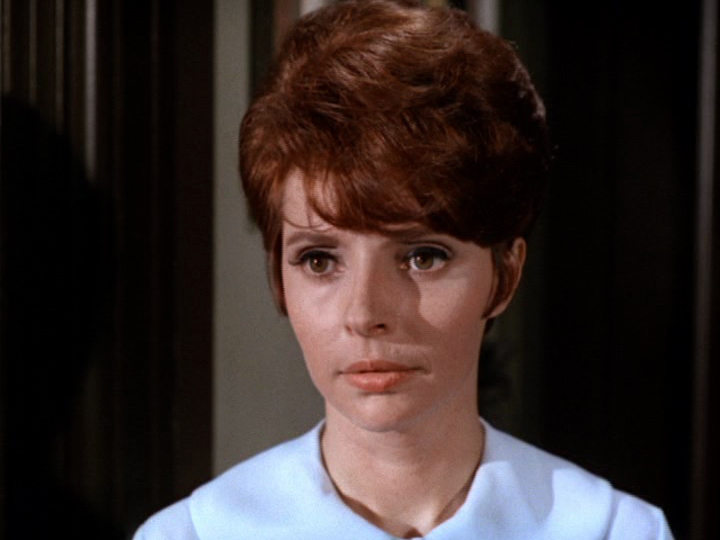 Madlyn Rhue (Sophie in Somebody to Remember + 1 other) 16 Dec 2003, Woodland Hills, Los Angeles, California (pneumonia and multiple sclerosis)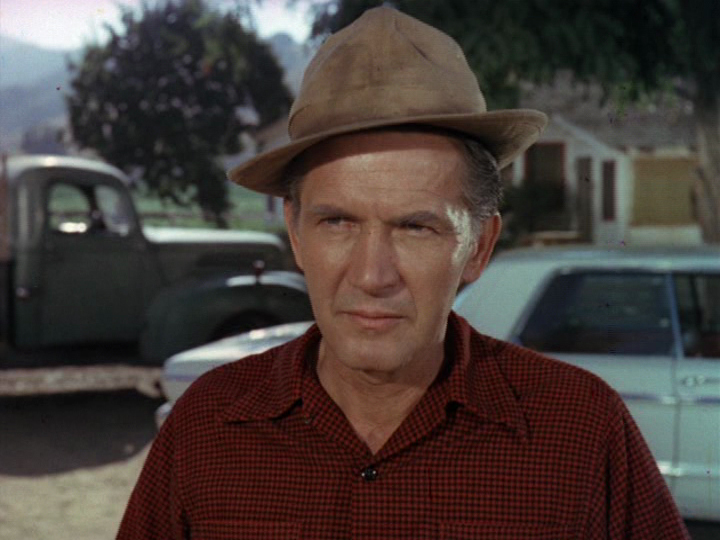 Lin McCarthy (Leonard Taft in Running Scared + 3 others) 23 Nov 2002, Beverly Hills, California, USA. (pneumonia)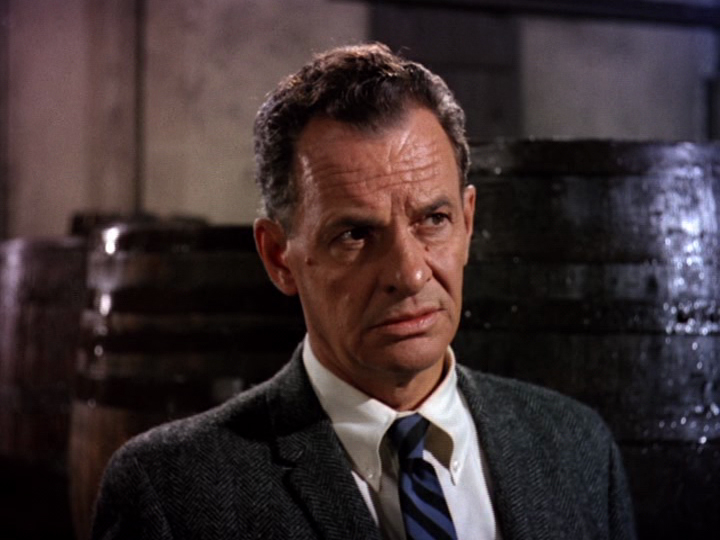 James Gregory (Wine is a Traitor) 16 September 2002, Sedona, Arizona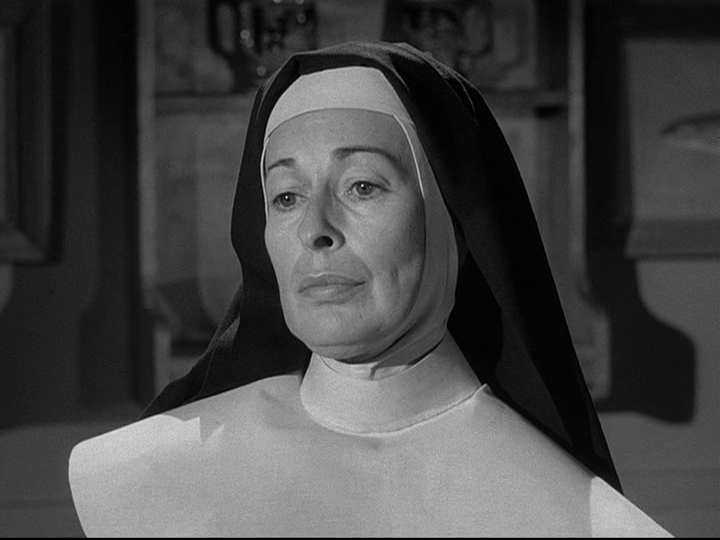 Eileen Heckart (Angels) 31 December 2001, Norwalk, Connecticut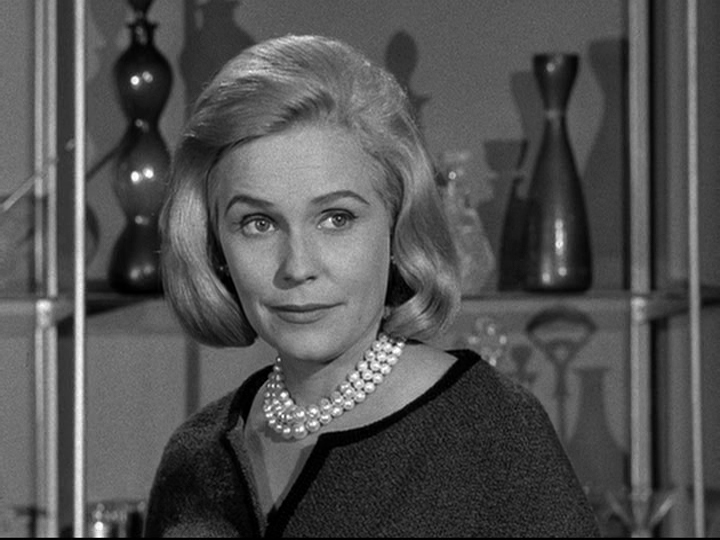 Diana Van der Vliss (Glass Tightrope) 22 October 2001, Missoula, Montana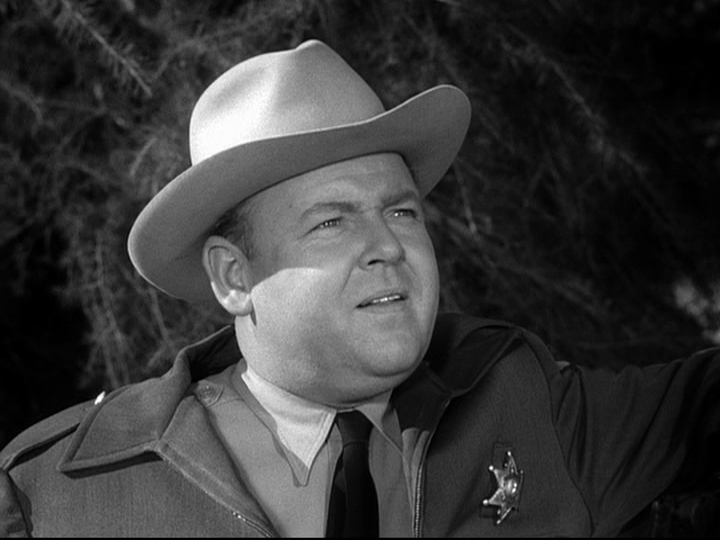 Carroll O'Connor ( Flight from the Final Demon) 21 June 2001, Culver City, California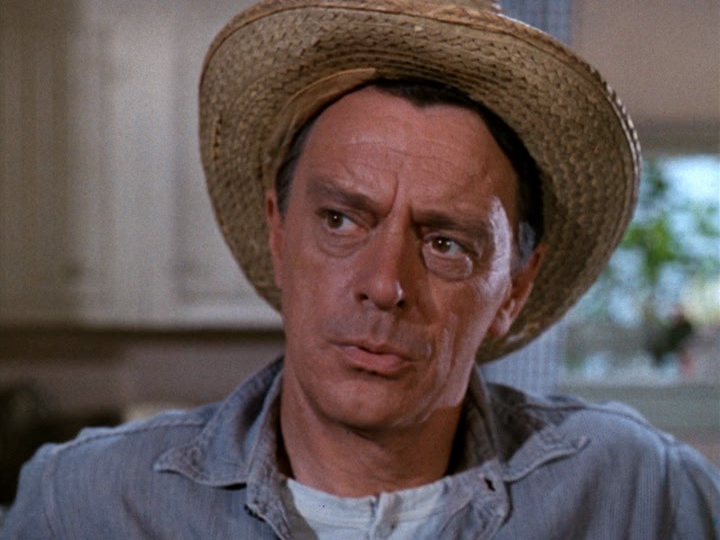 Harry Townes (Fear in a Desert City) 23 May 2001, Huntsville, Alabama, USA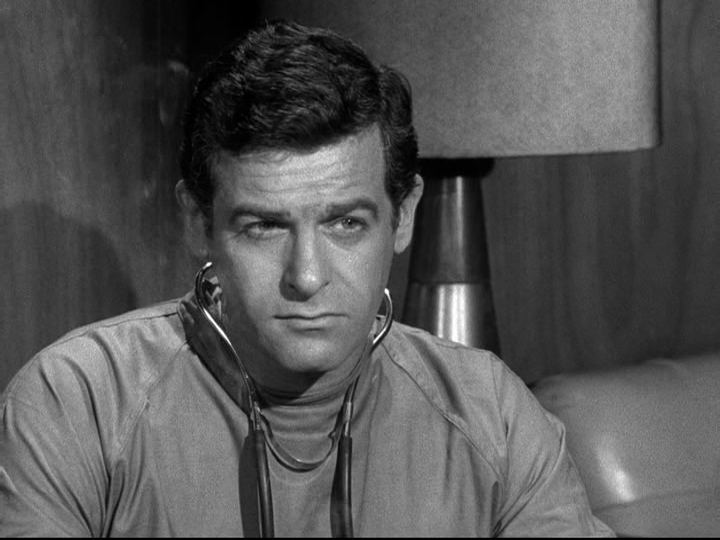 Lee Philips (Never Wave Goodbye) 3 March, 1999, Brentwood, California
Bethel Leslie (Storm Center) 28 November 1999, New York City, New York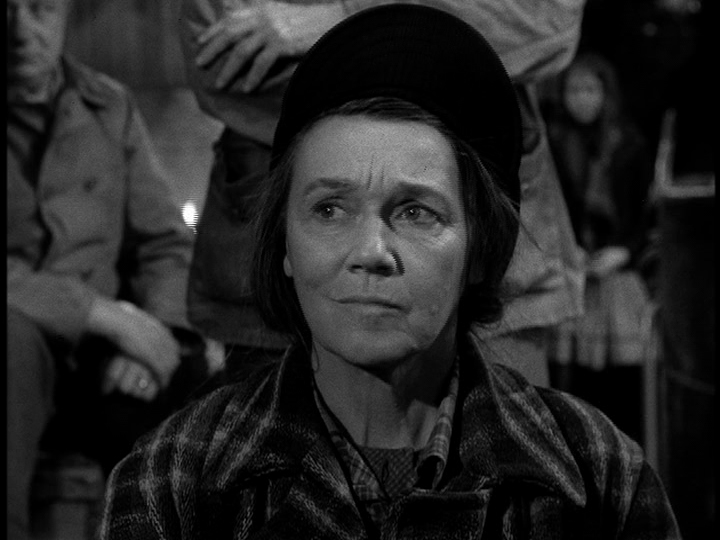 Jeanette Nolan (Ill Wind) 5 June 1998, Los Angeles, California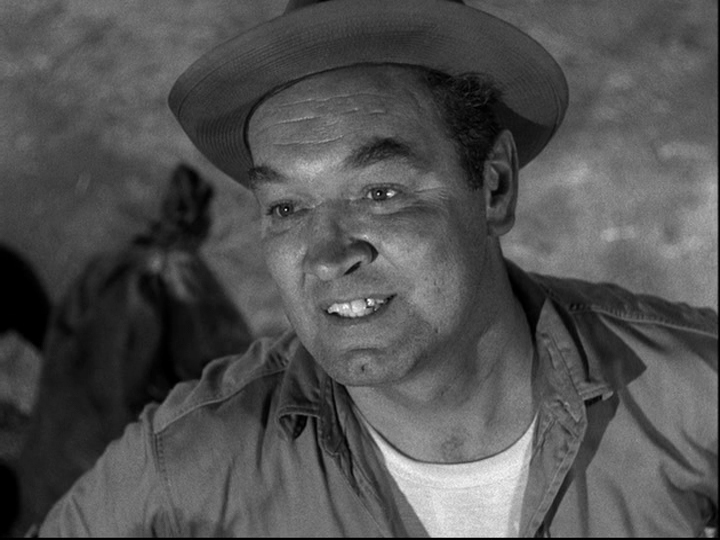 Arch Johnson (The Witch) 9 October, 1997, Snow Hill, Maryland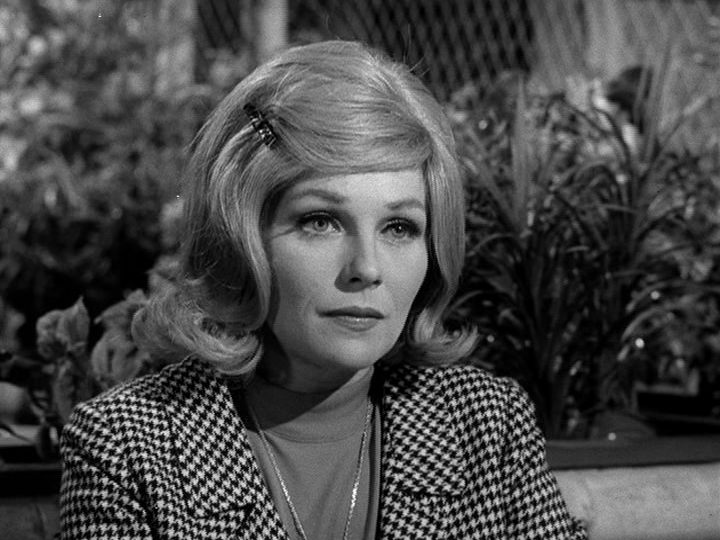 Joanna Moore (Crack in a Crystal Ball) 22 November 1997, Indian Wells, California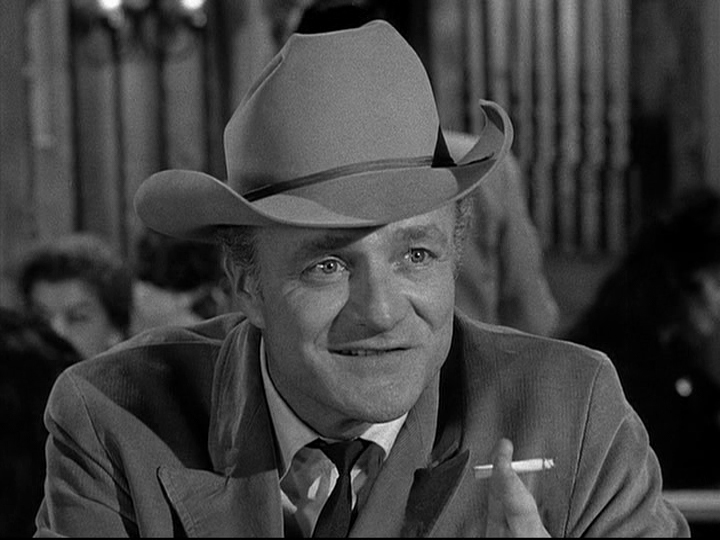 Brian Keith (Fear in a Desert City) 24 June 1997, Malibu, California
Greg Morris (Wings of an Angel) 27 August 1996, Las Vegas, Nevada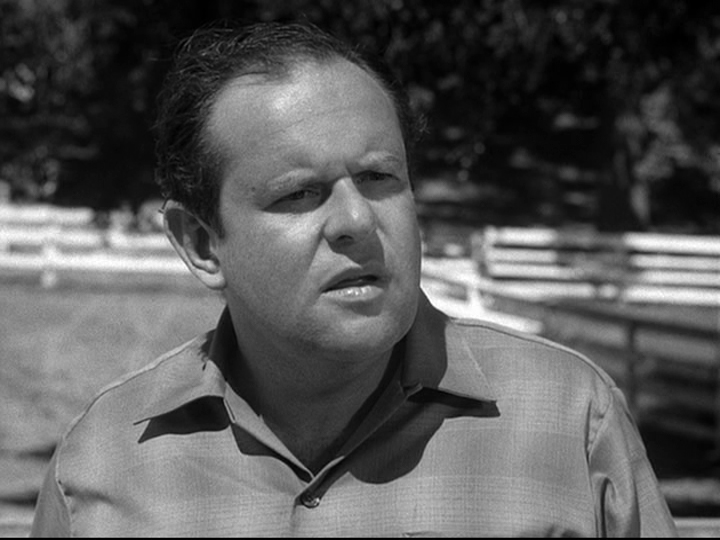 Jack Weston (Fatso) 21 August 1996, New York City, New York
June Dayton (The Girl from Little Egypt) 13 June 1994, Sherman Oaks, California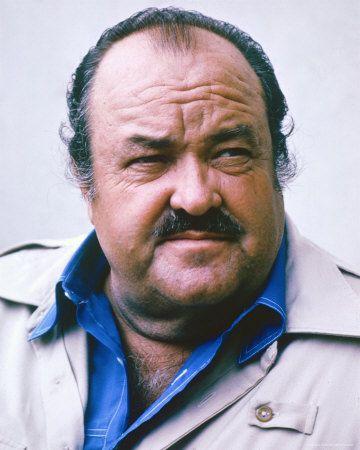 William Conrad (Narrator) 11 February 1994, Louisville, Kentucky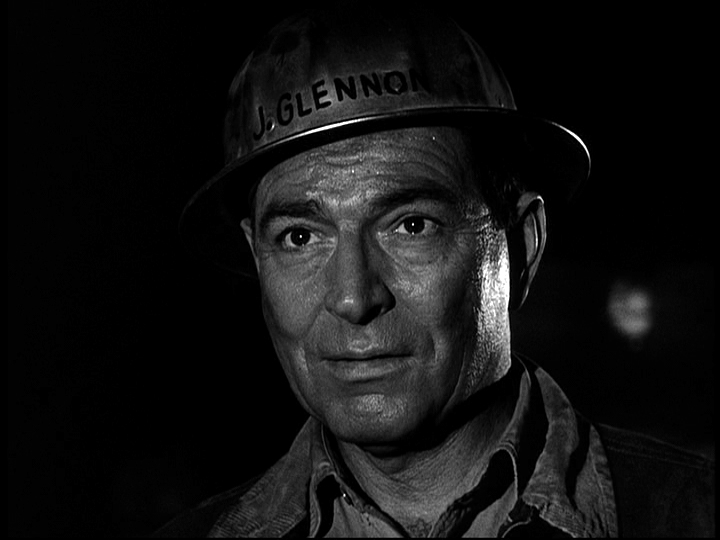 Stephen McNally (The Iron Maiden ) 4 June 1994, Beverly Hills, California
Gilbert Roland (Somebody to Remember) May 15, 1994 Beverly Hills, California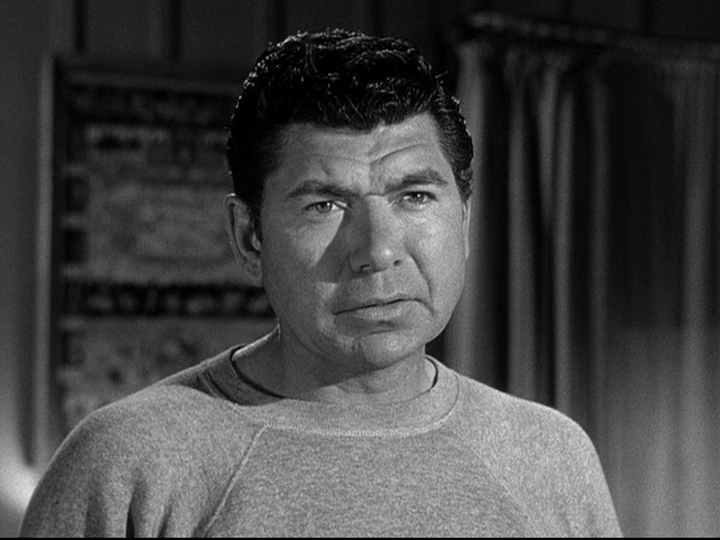 Claude Atkins (Never Stop Running) 27 January 1994, Altadena, California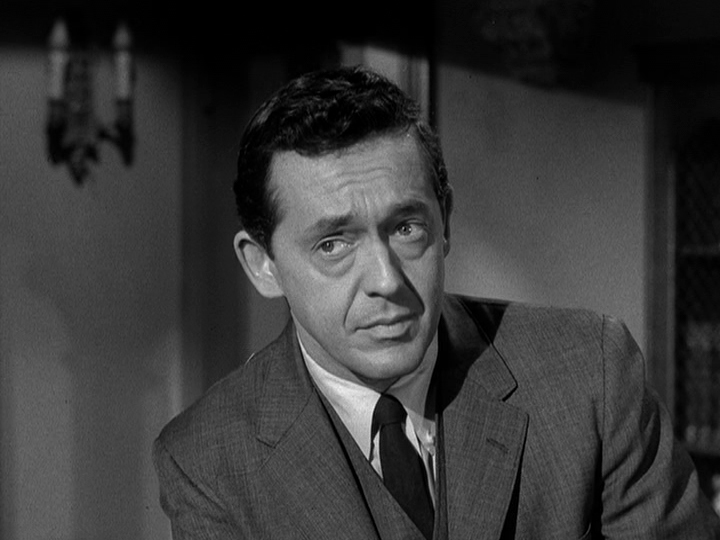 Charles Aidman (Trial by Fire) 7 November 1993, Beverly Hills, California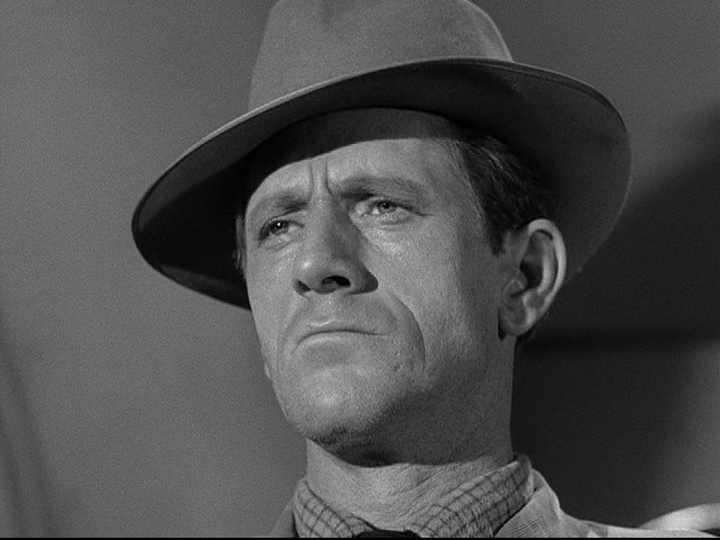 John Anderson (Come Watch Me Die) 7 August 1992, Sherman Oaks, California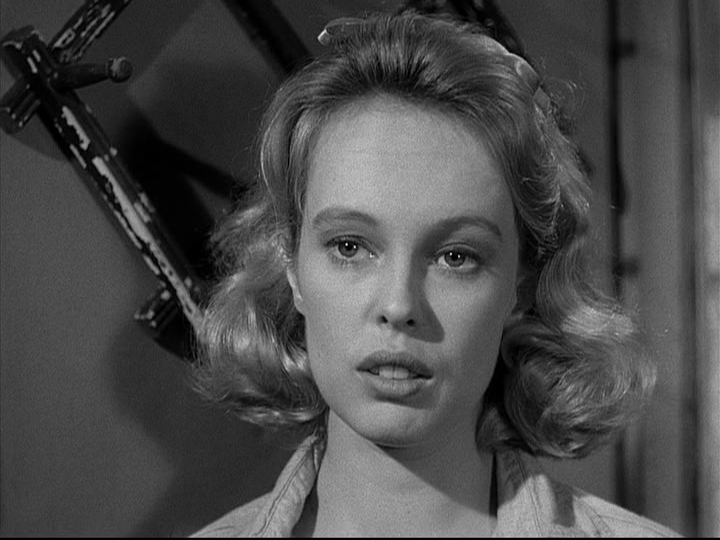 Sandy Dennis (The Other Side of the Mountain) 2 March 1992, Westport, Connecticut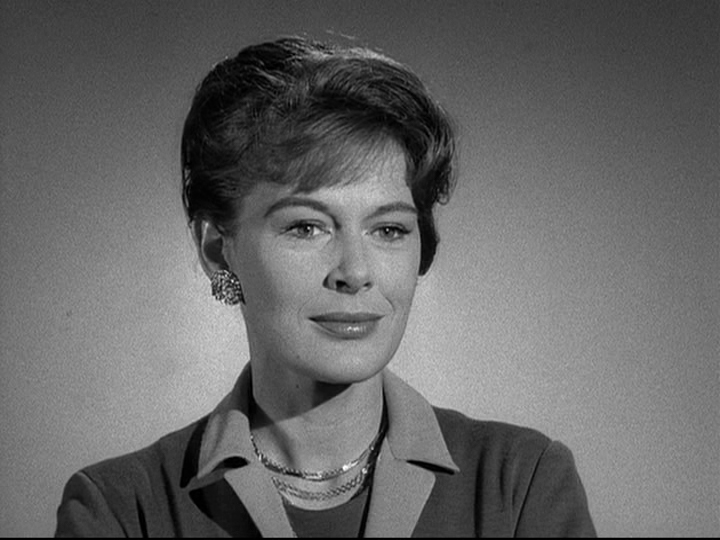 Diane Brewster (The Girl from Little Egypt) 12 November 1991, Studio City, California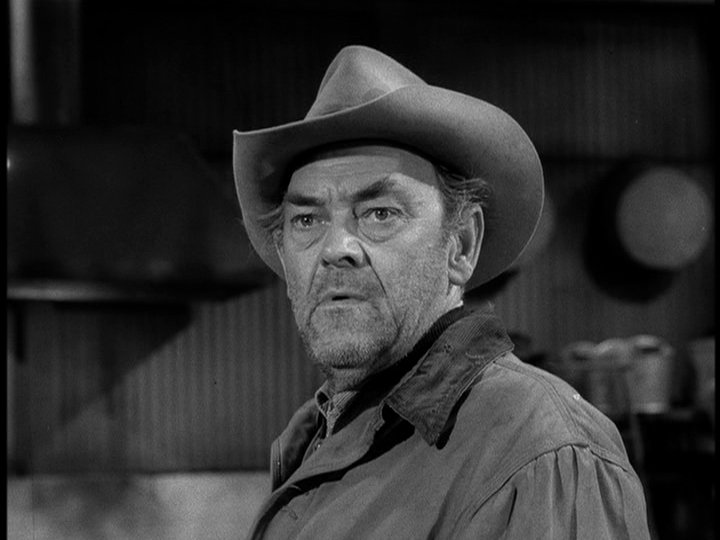 John McIntire (Ill Wind) 30 January 1991, Pasadena, California (cancer)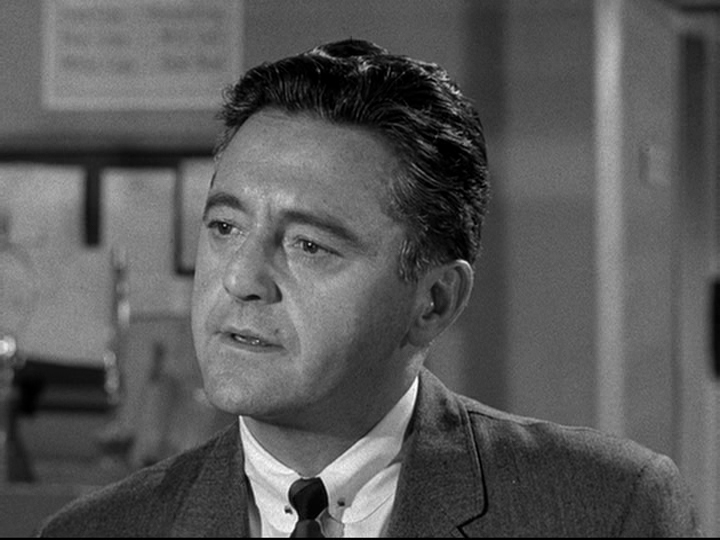 Edward Binns (Cry Uncle, Glass Tightrope) 4 Dec 1990, Brewster, New York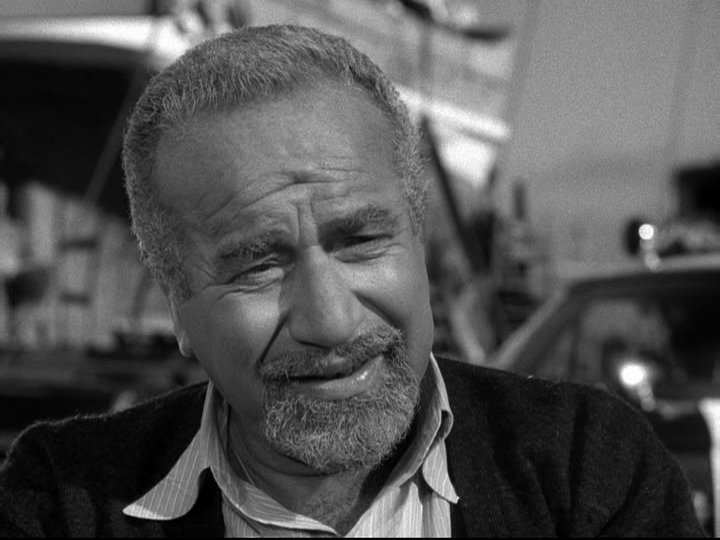 Will Kuluva (Never Wave Goodbye) 6 November 1990, Bequia, Saint Vincent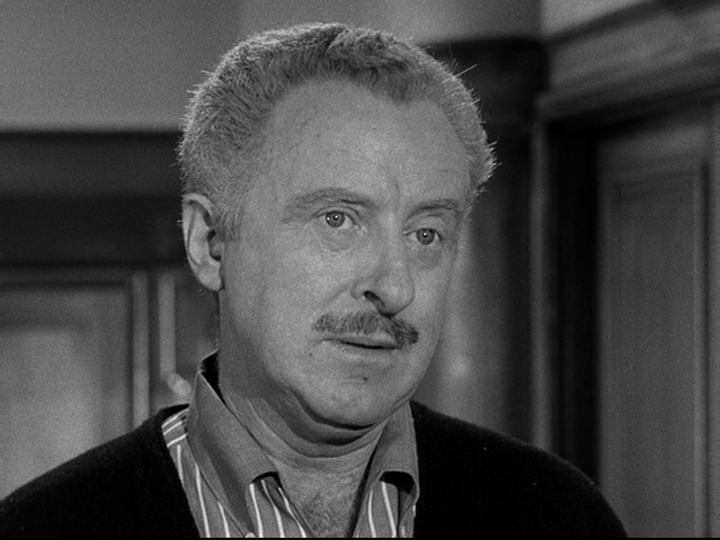 David White (Ticket to Alaska) 27 November 1990, North Hollywood, California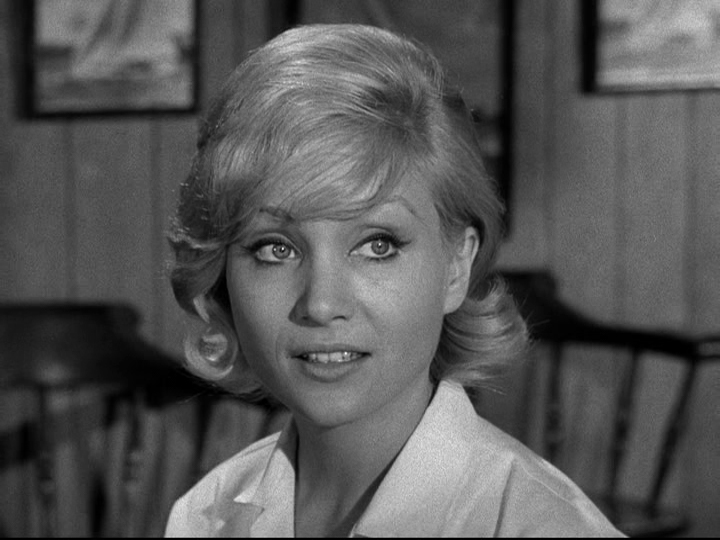 Susan Oliver (Never Wave Goodbye) 10 May 1990, Woodland Hills, California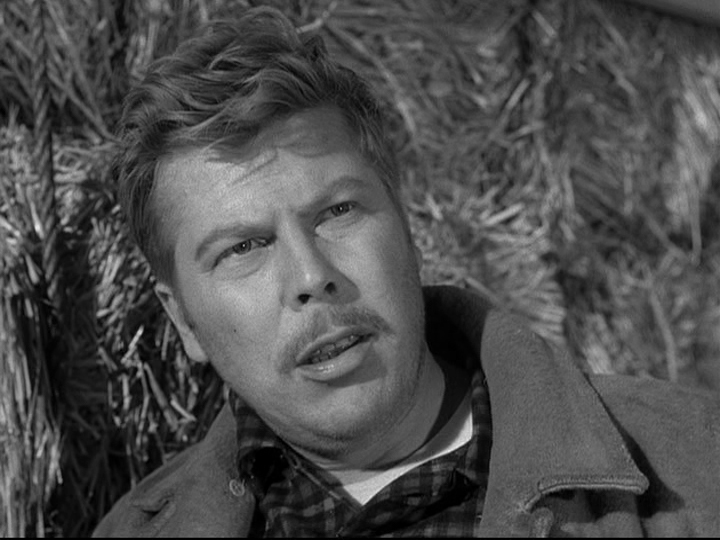 Albert Salmi (Angels Travel on Lonely Roads) 22 April 1990, Spokane, Washington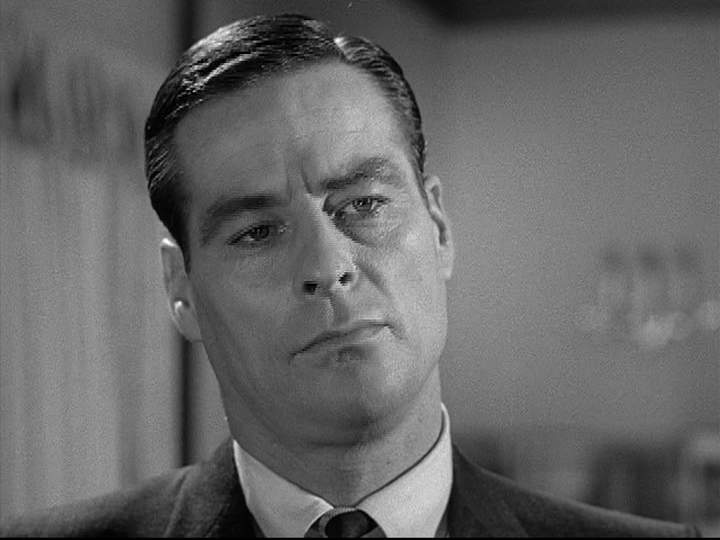 Robert Webber (The Garden House) 19 May 1989, Malibu, California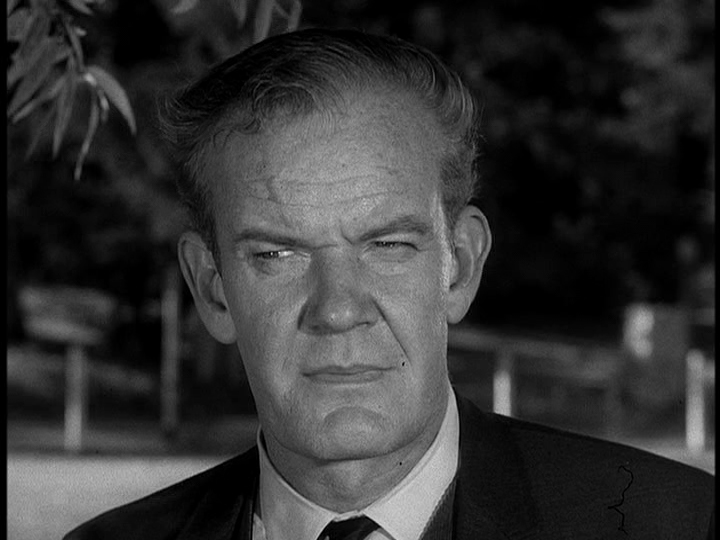 Andrew Duggan (The End is but the Beginning) 15 May 1988, Westwood, California (throat cancer)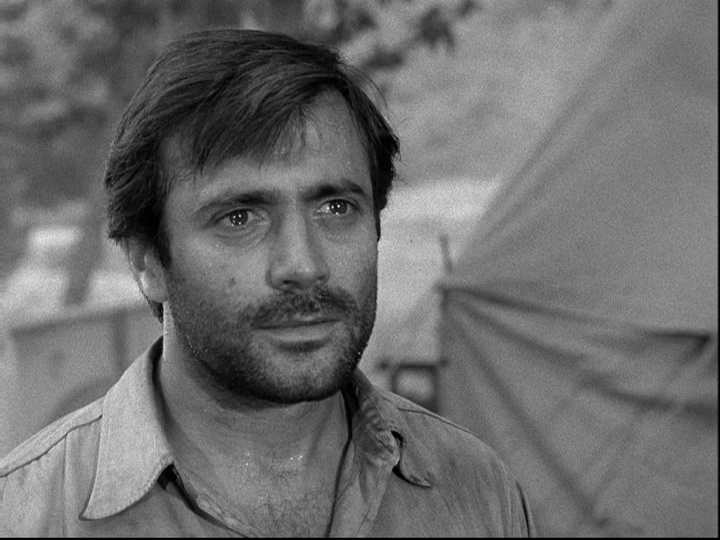 Alejandro Rey (Smoke Screen) 21 May 1987, Los Angeles, California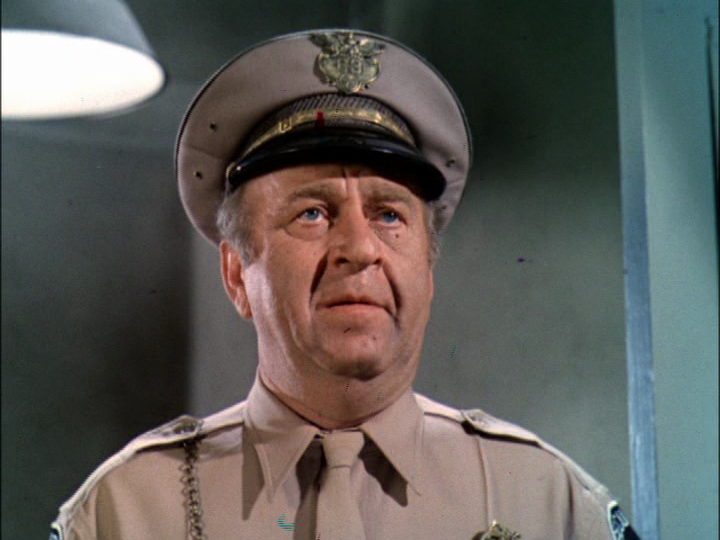 Howard da Silva (Death is the Door Prize) 16 February 1986, Ossining, New York, (lymphoma)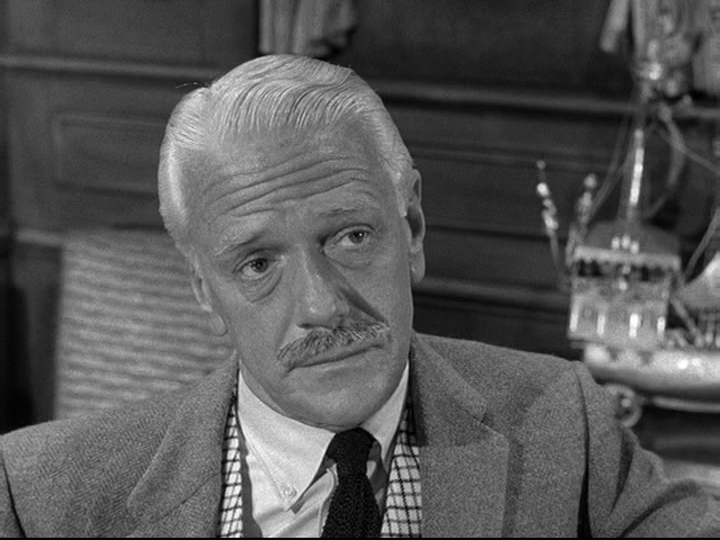 Murray Matheson (Ticket to Alaska) 25 April 1985, Woodland Hills, California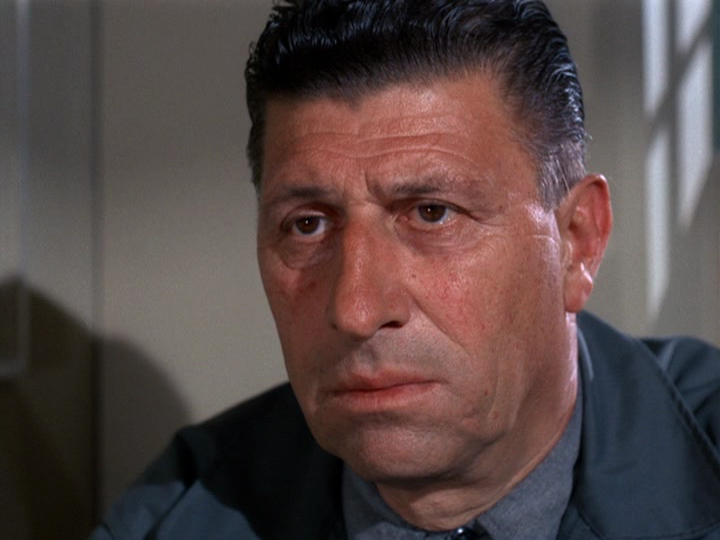 Bill Raisch (The Judgment) 31 July 1984, Santa Monica, California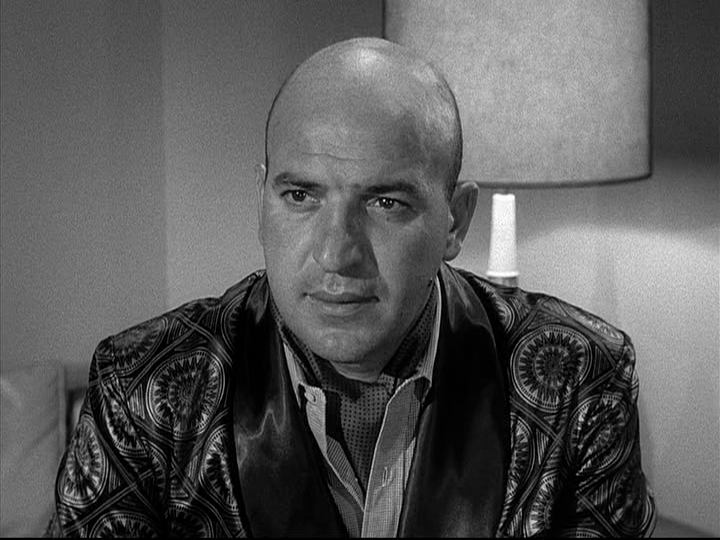 Telly Savalas (Where the Action Is) 22 January 1984, Universal City, California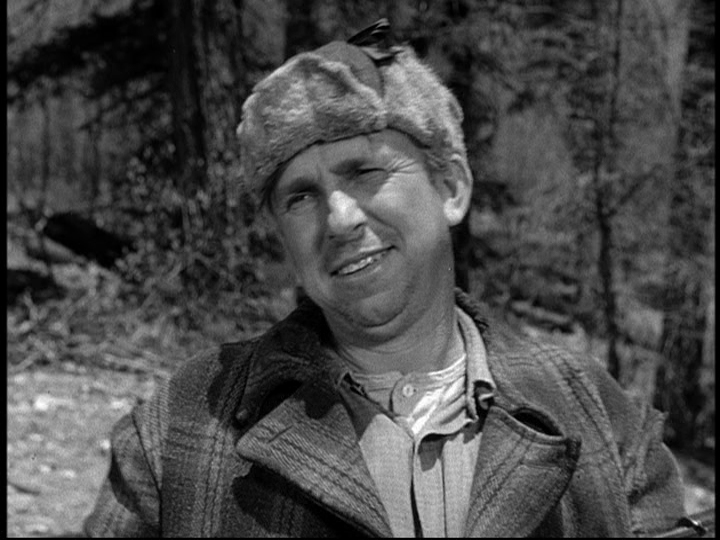 Slim Pickens (Nemesis) 29 June 1983, Modesto California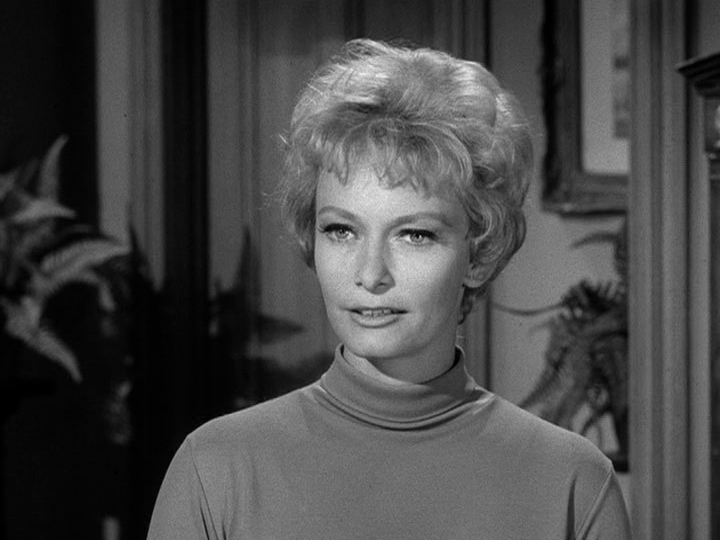 Fay Spain (Three Cheers for Little Boy Blue) 8 May 1983, Los Angeles, California (cancer)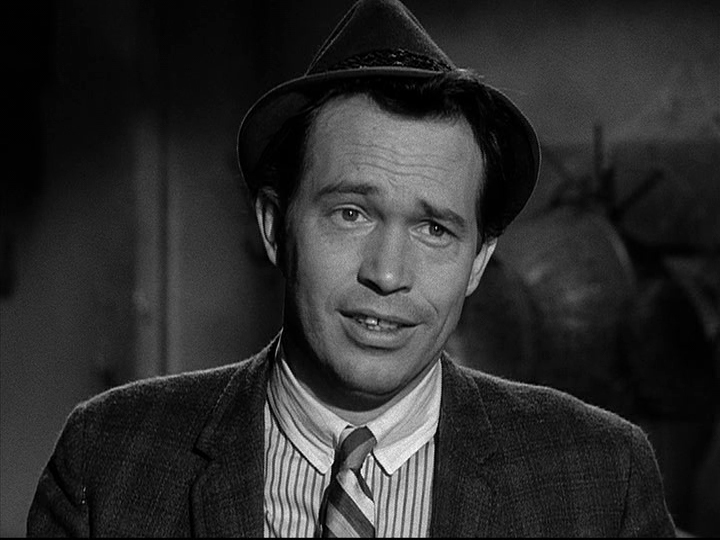 Warren Oates (Rat in a Corner) 3 April 1982, Los Angeles, California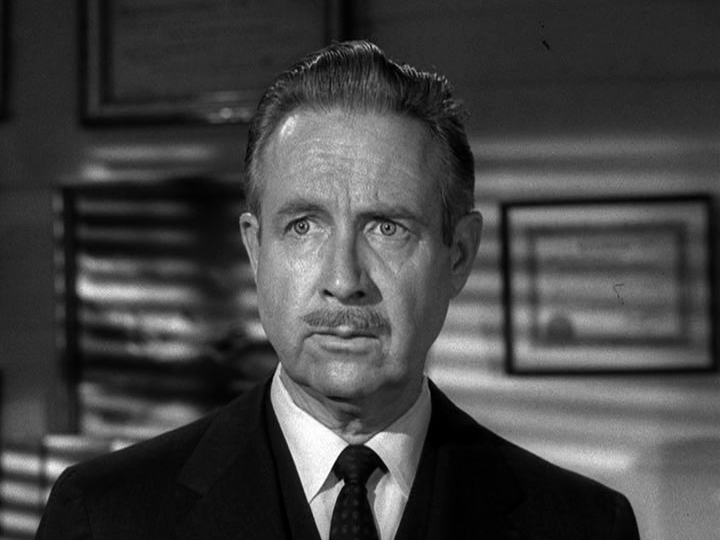 Arthur O'Connell (An Apple a Day) 18 May 1981, Woodland Hills, California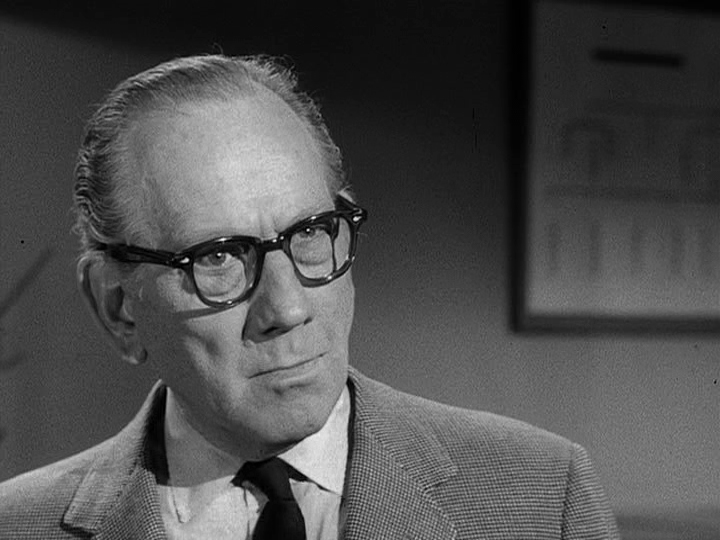 Melvyn Douglas (The 2130) 4 Aug 1981, New York City, New York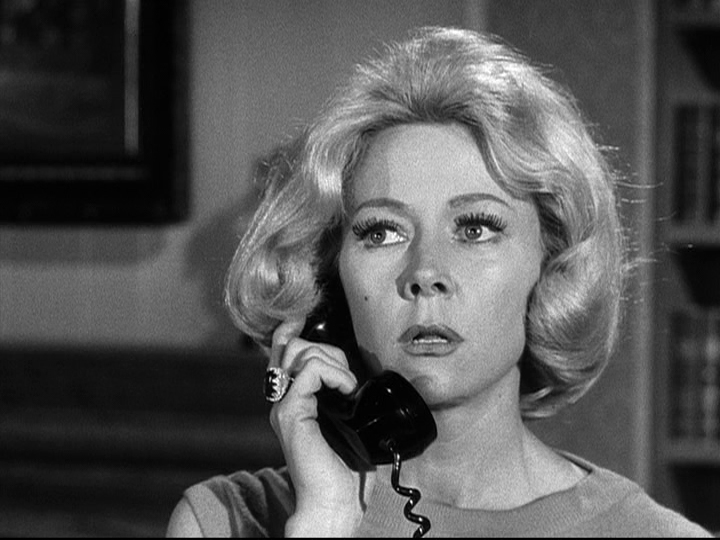 Gloria Grahame (The Homecoming) 5 October 1981, New York City, New York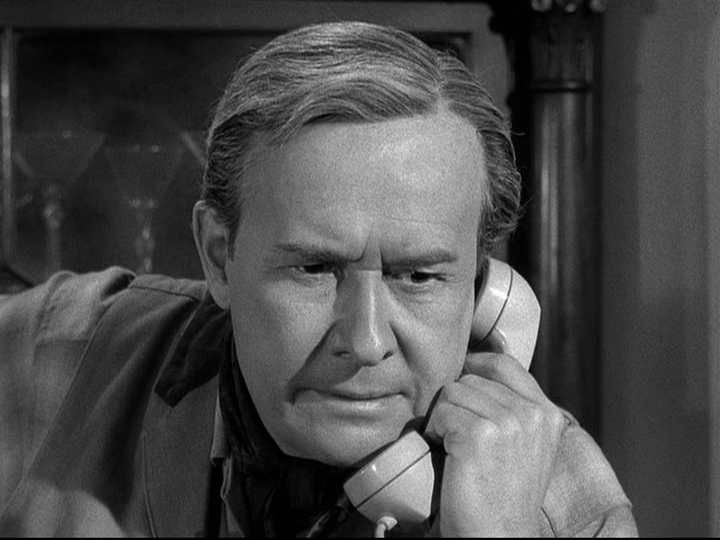 George Voskovec (Bloodline) 1 July 1981, Pearblossom, California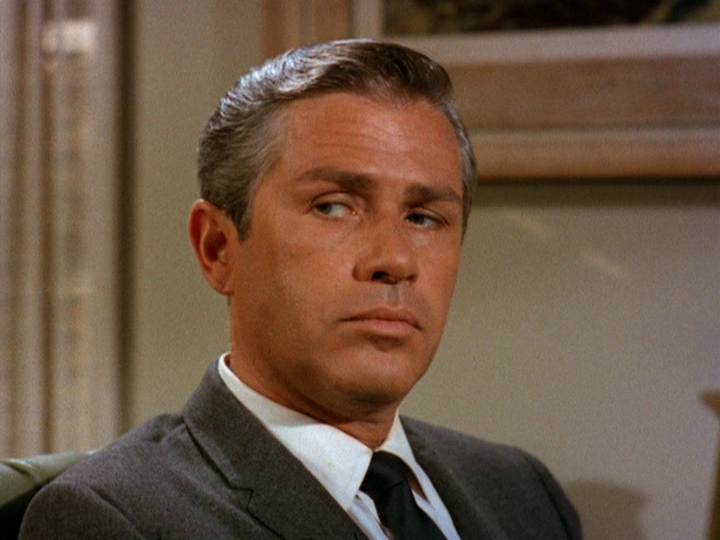 Michael Strong (A Clean and Quiet Town) 29 September 1980, Los Angeles, California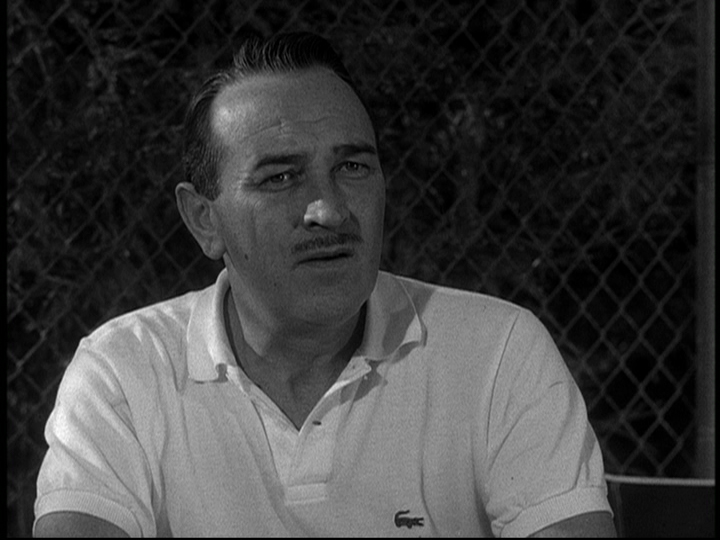 Lee Bowman (Detour on a Road Going Nowhere) 25 December 1979, Los Angeles, California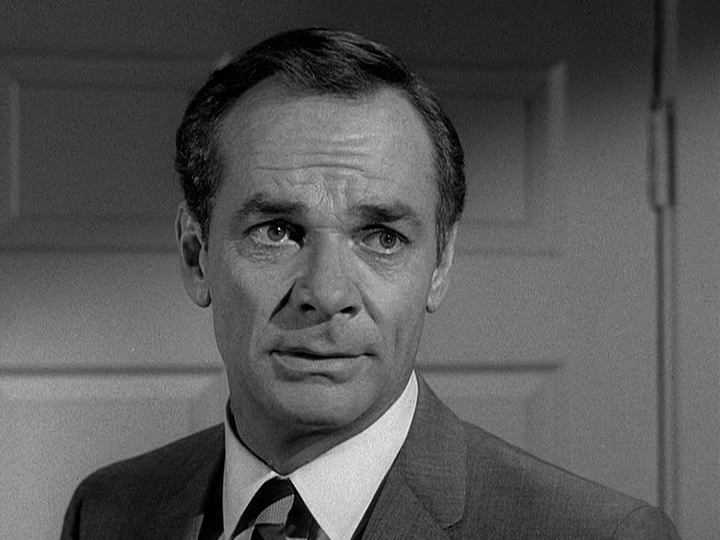 James Daly (Running Scared) 3 July 1978, Nyack, New York (heart attack)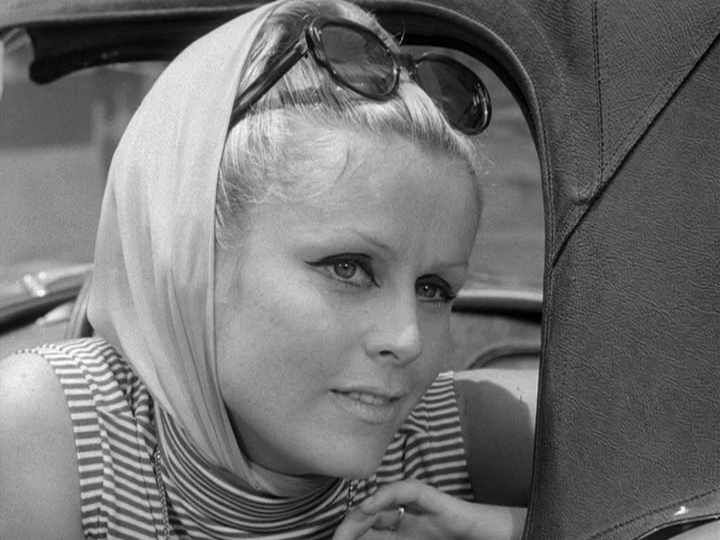 Diana Hyland (Set Fire to a Straw Man) 27 March 1977, Los Angeles, California ( breast cancer)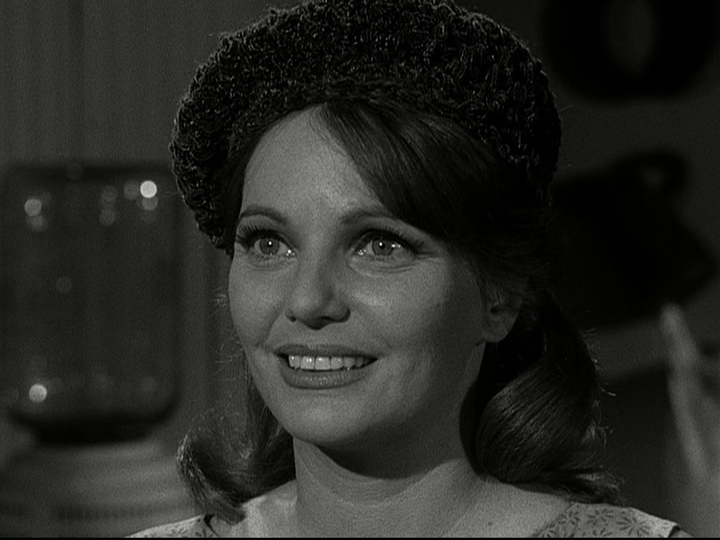 Geraldine Brooks (Everybody Gets Hit in the Mouth Sometimes) 29 October 1977, Riverhead, New York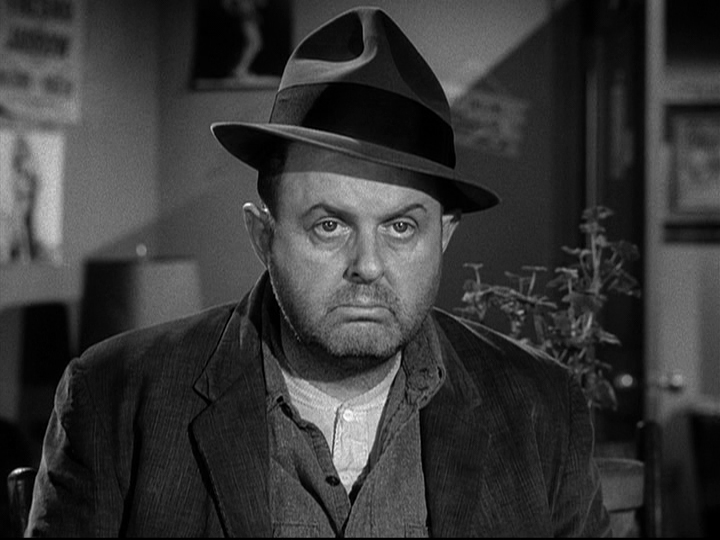 John McGiver (The End Game) 9 September 1975, West Fulton, New York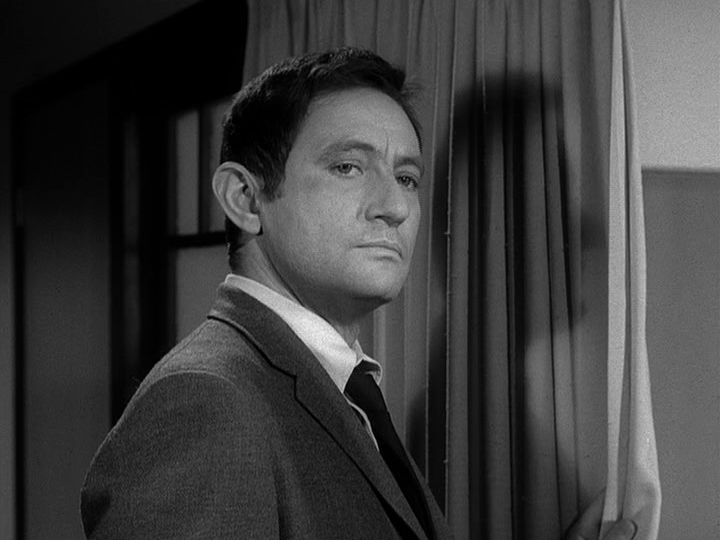 Paul Richards ( A. P. B. ) 10 December 1974, Culver City, California (cancer)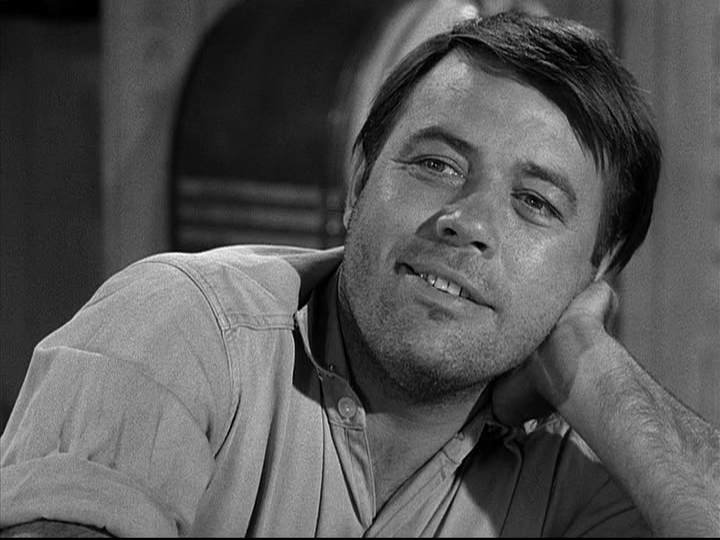 Frank Sutton ( The Other Side of the Mountain) 28 June 1974, Shreveport, Louisiana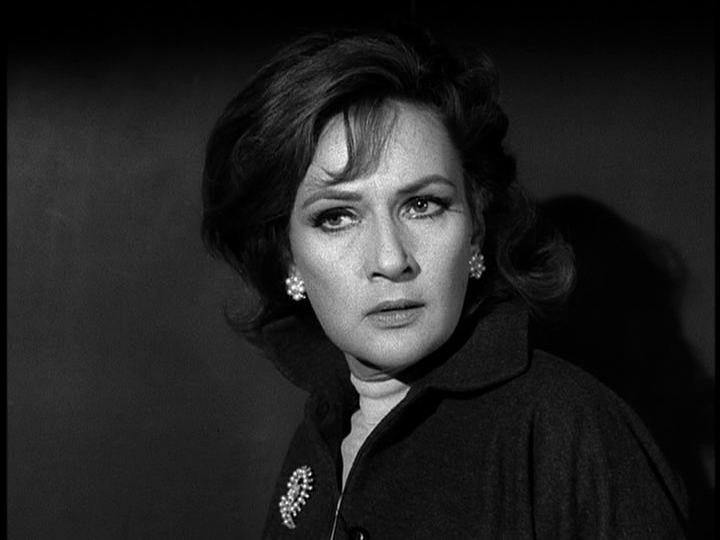 Nancy Wickwire (The White Knight) 10 July 1974, San Francisco, California (cancer)
Steve Ihnat (The Walls of Night) 12 May 1972
Glenda Farrell (Fatso) 1 May 1970, New York City, New York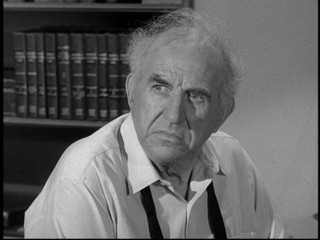 Ed Begley ( Man in a Chariot) 28 April 1970, Hollywood, California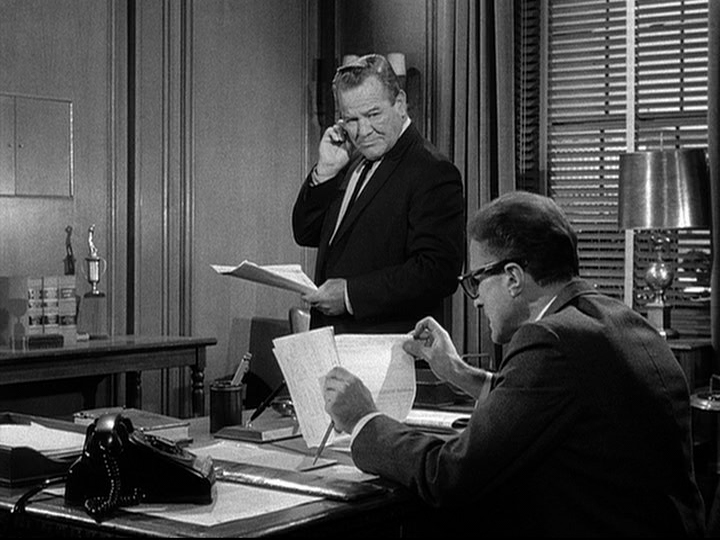 Paul Birch ( Never Wave Goodbye) 24 May 1969, St. George, Grenada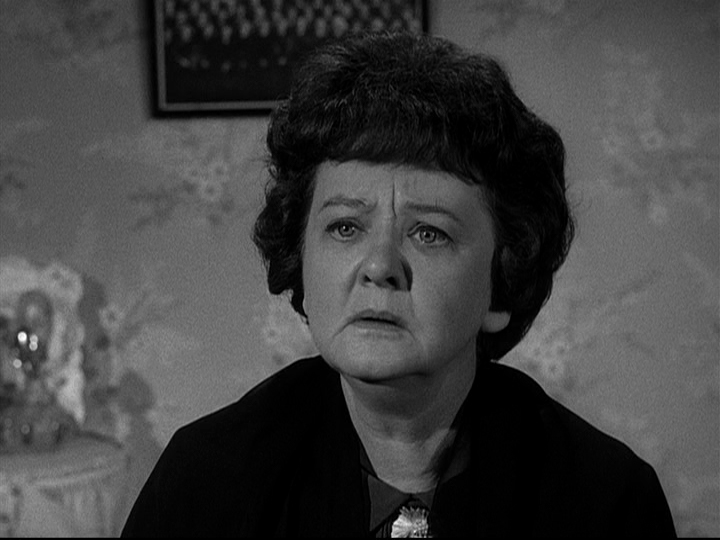 Ruth White (The Survivors ) 3 December 1969, Perth Amboy, New Jersey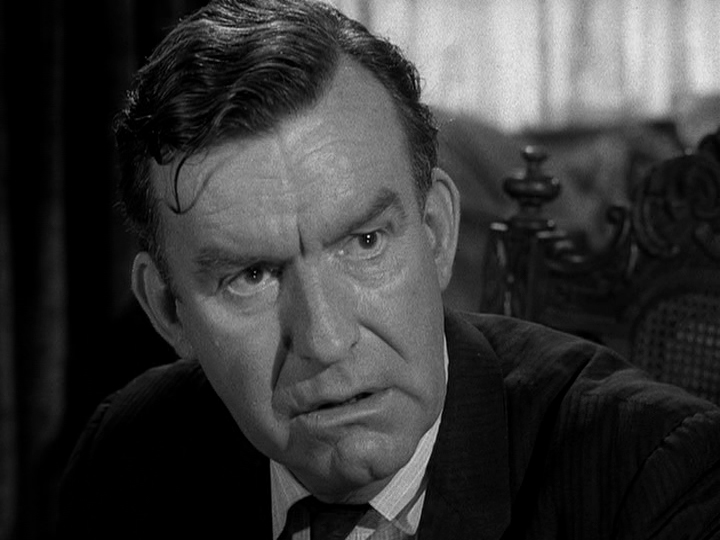 Crahan Denton (End of the Line) 4 December 1966, San Francisco, California (heart attack)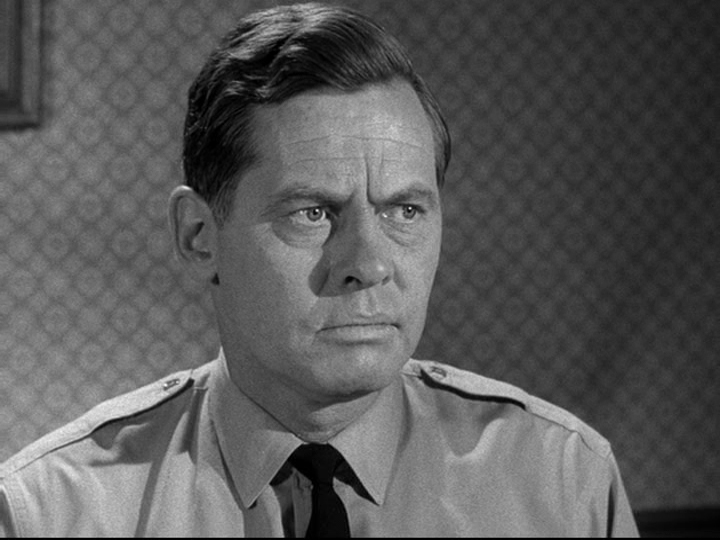 Frank Overton (Nightmare at Northoak) 12 March 1967, Malibu, California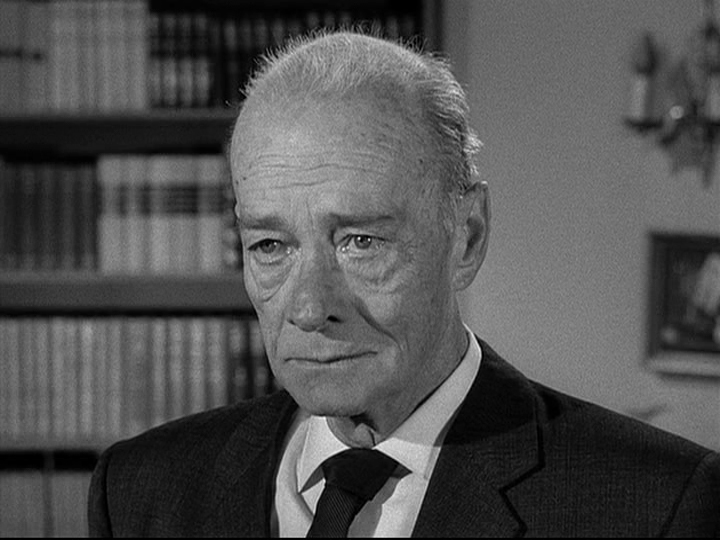 Robert Keith ( Home is the Hunted) 22 December 1966, Los Angeles, California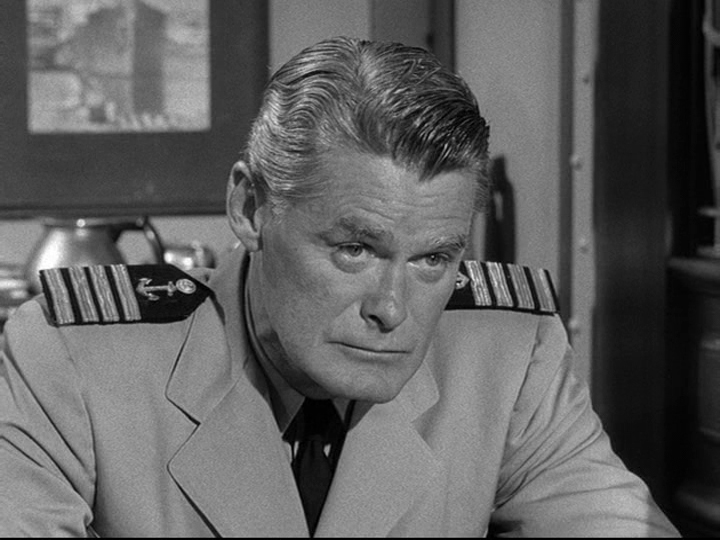 John Larkin ( Ticket to Alaska ) 29 January 1965 Studio City, California